ONE INSTANT produces the world's only peel-apart packfilm, with over 40,000 shots taken since 2018.
Our product is lovingly hand-crafted in our Vienna manufactory by a dedicated team committed to the past, present, and future of this magical film format.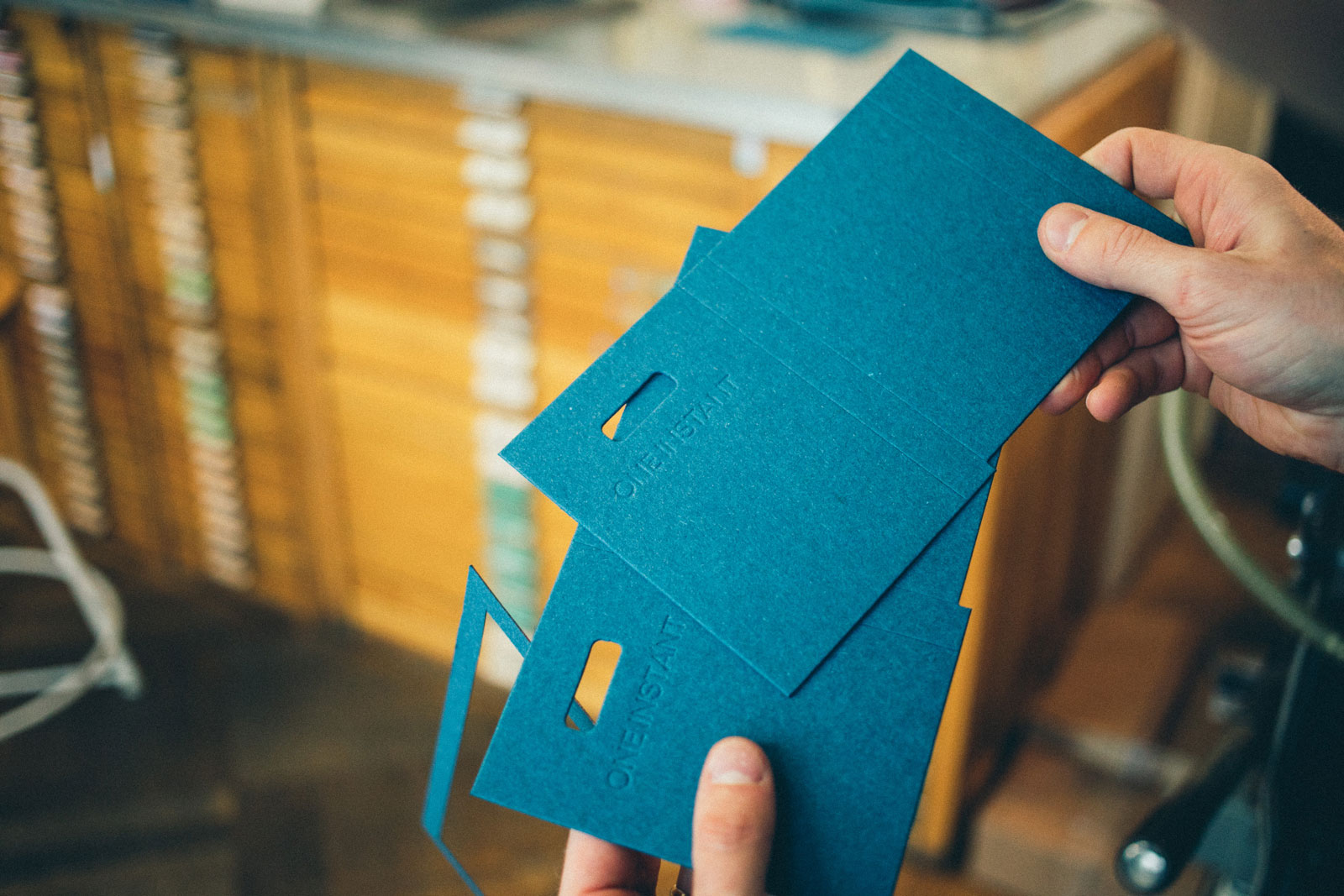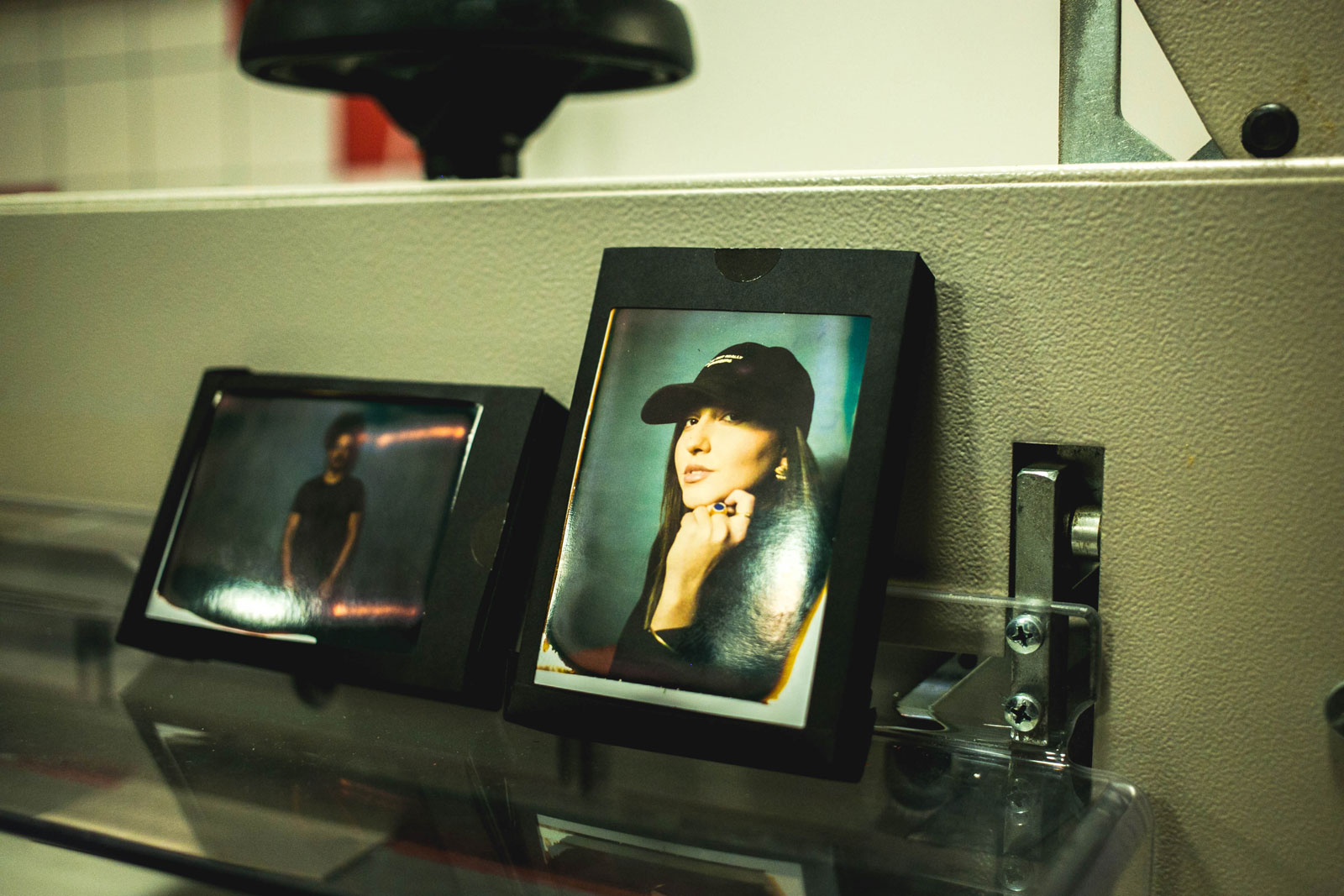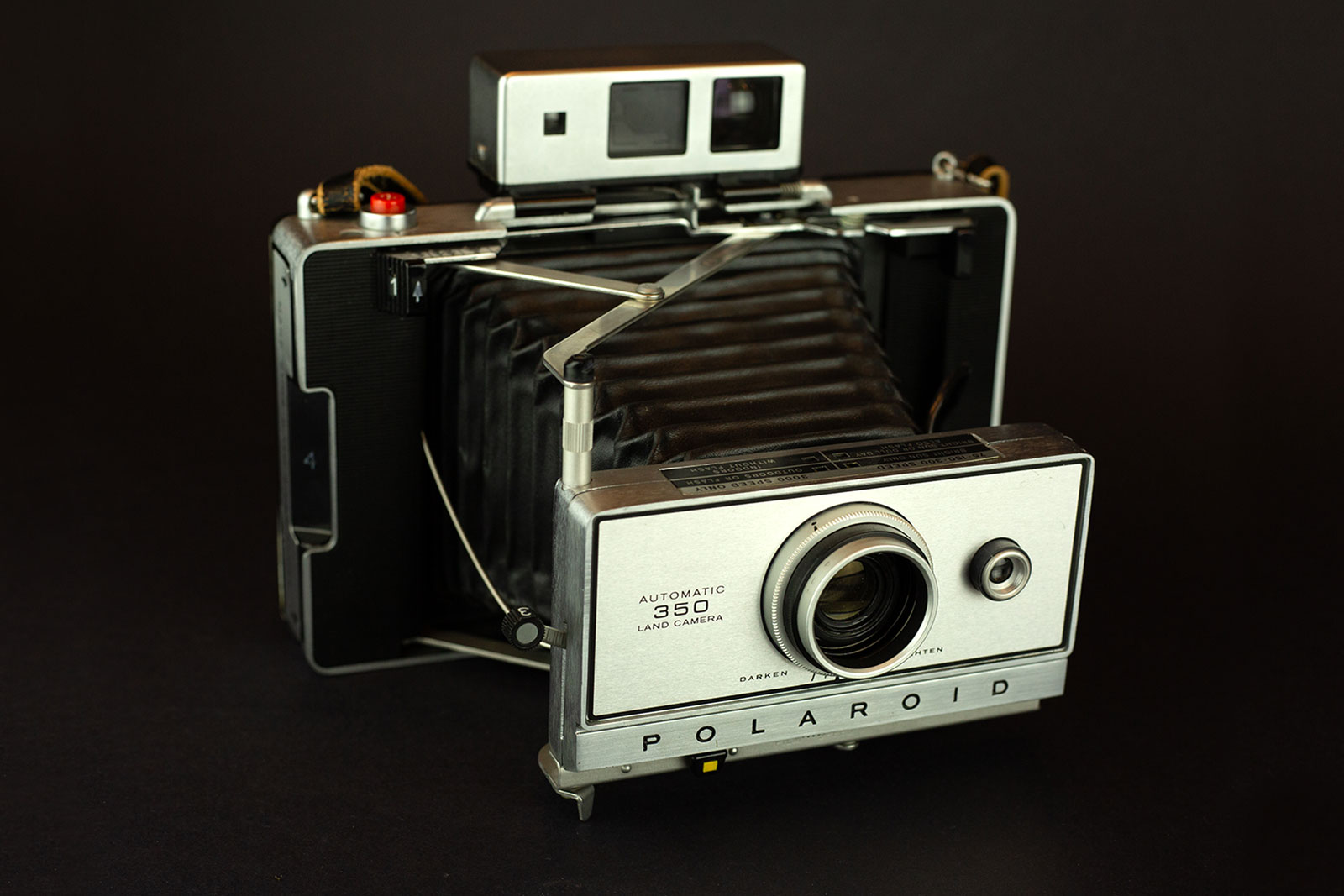 Breathing new life into vintage packfilm cameras, ONE INSTANT film is the only choice for devotees of peel-apart and traditional instant film formats.
These cameras were made in a vast range of models, all with excellent reliability and high-quality optics. Modern-day outfitters like RETROSPEKT (US) and POLAMAD (EU) offer refurbished cameras at affordable prices, making it easy to find the perfect daily shooter!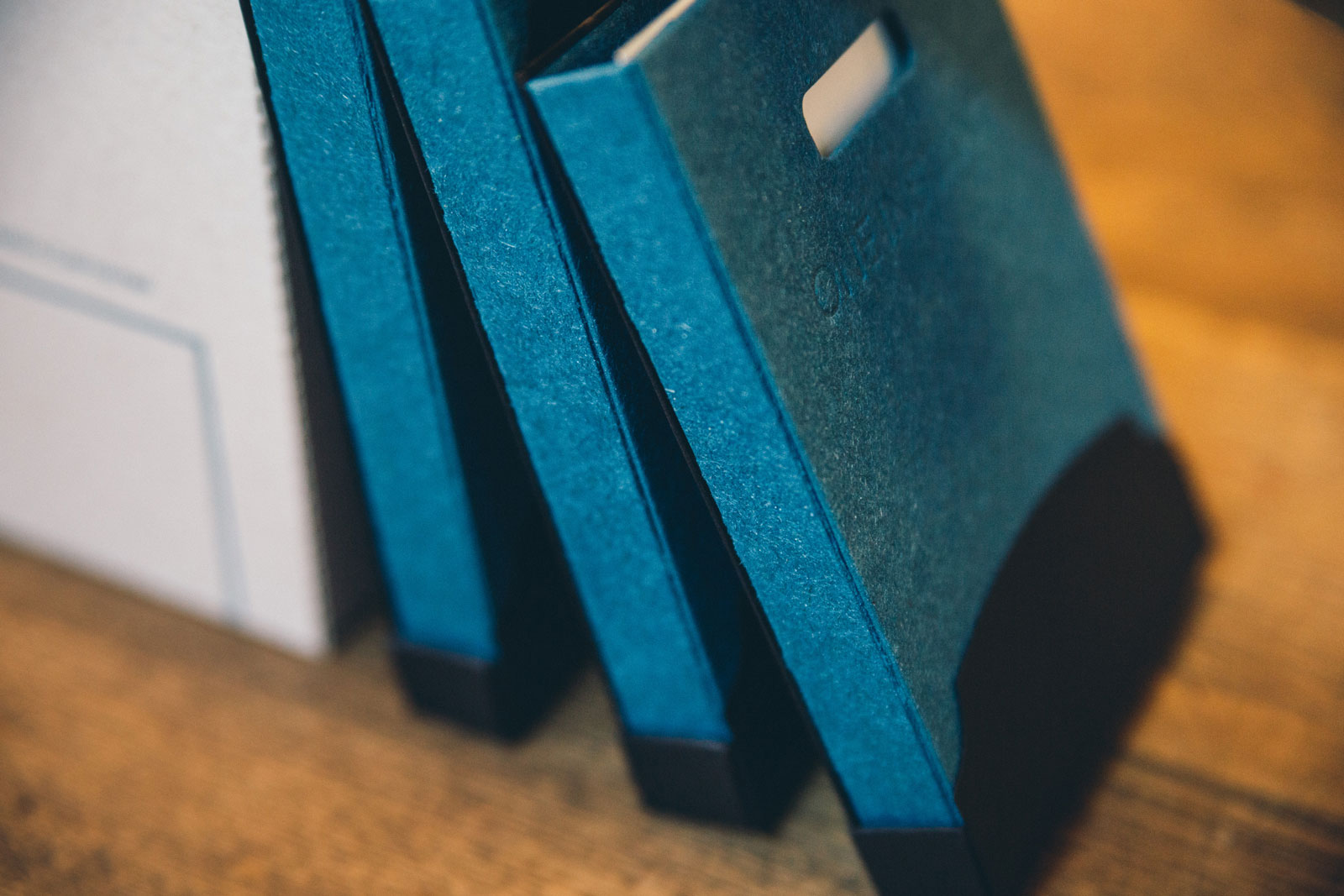 Our passion for keeping this endangered format alive has been supported by thousands of customers like you!
Thanks to this, we have been able to make our small-batch, hand-made film manufacturing dreams a reality.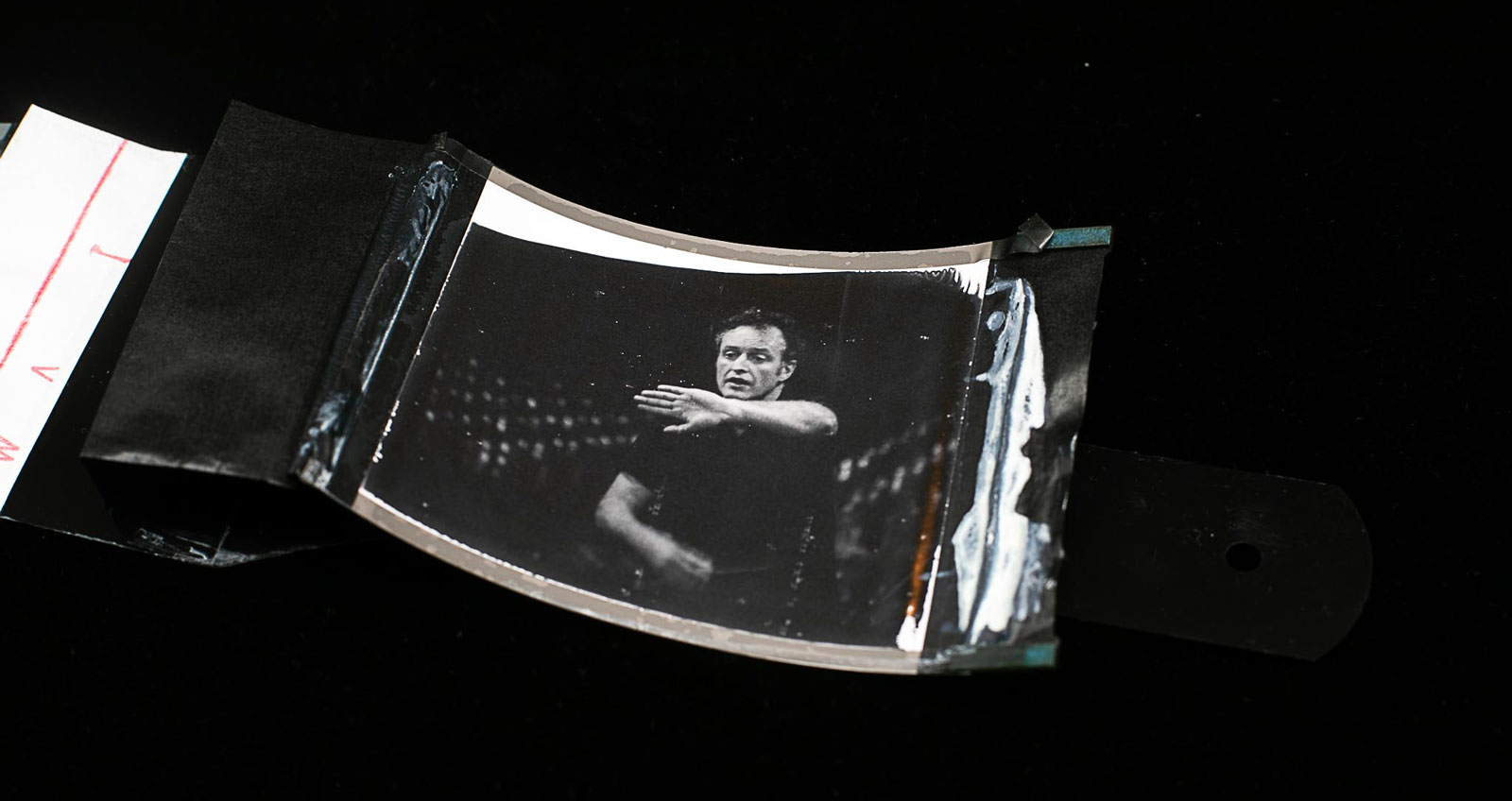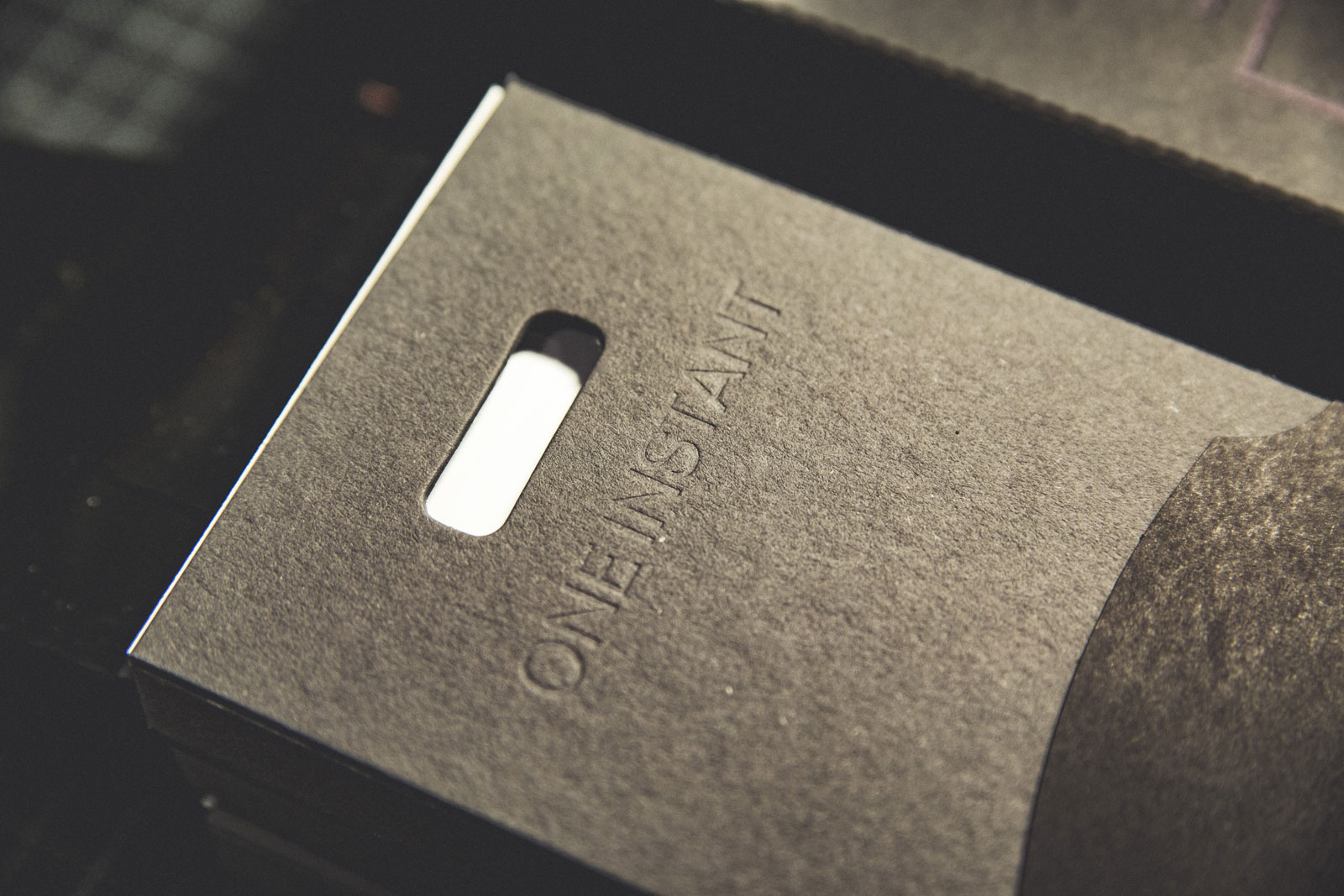 ONE INSTANT DIY FILM KIT
THE FUTURE OF INSTANT PHOTOGRAPHY IS IN YOUR HANDS
A COMPLETE KIT FOR BUILDING EIGHT SHOTS OF PACKFILM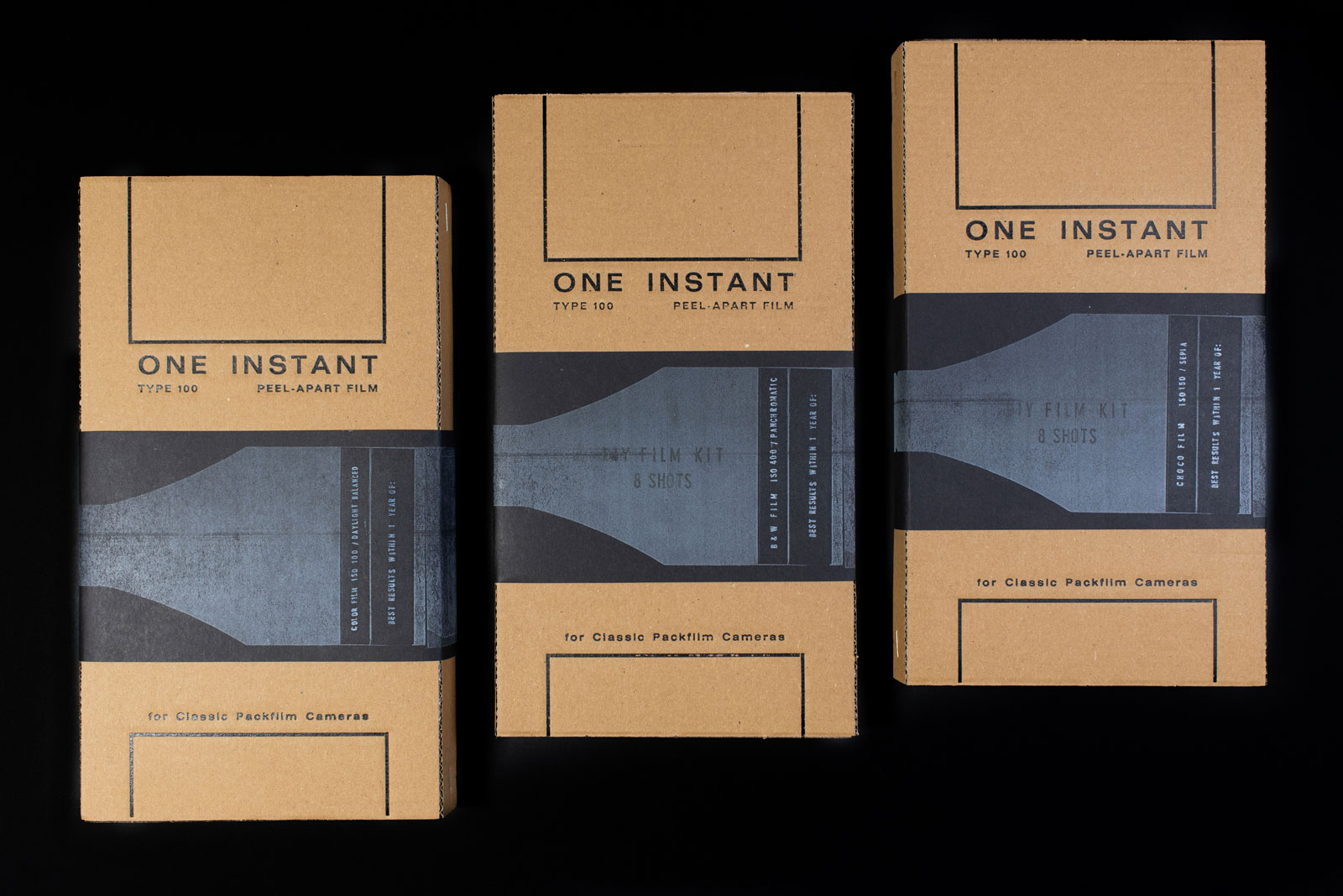 In our continued efforts to save pack film, we've used all our hard-earned expertise to develop a revolutionary new design - the ONE INSTANT DIY FILM KIT!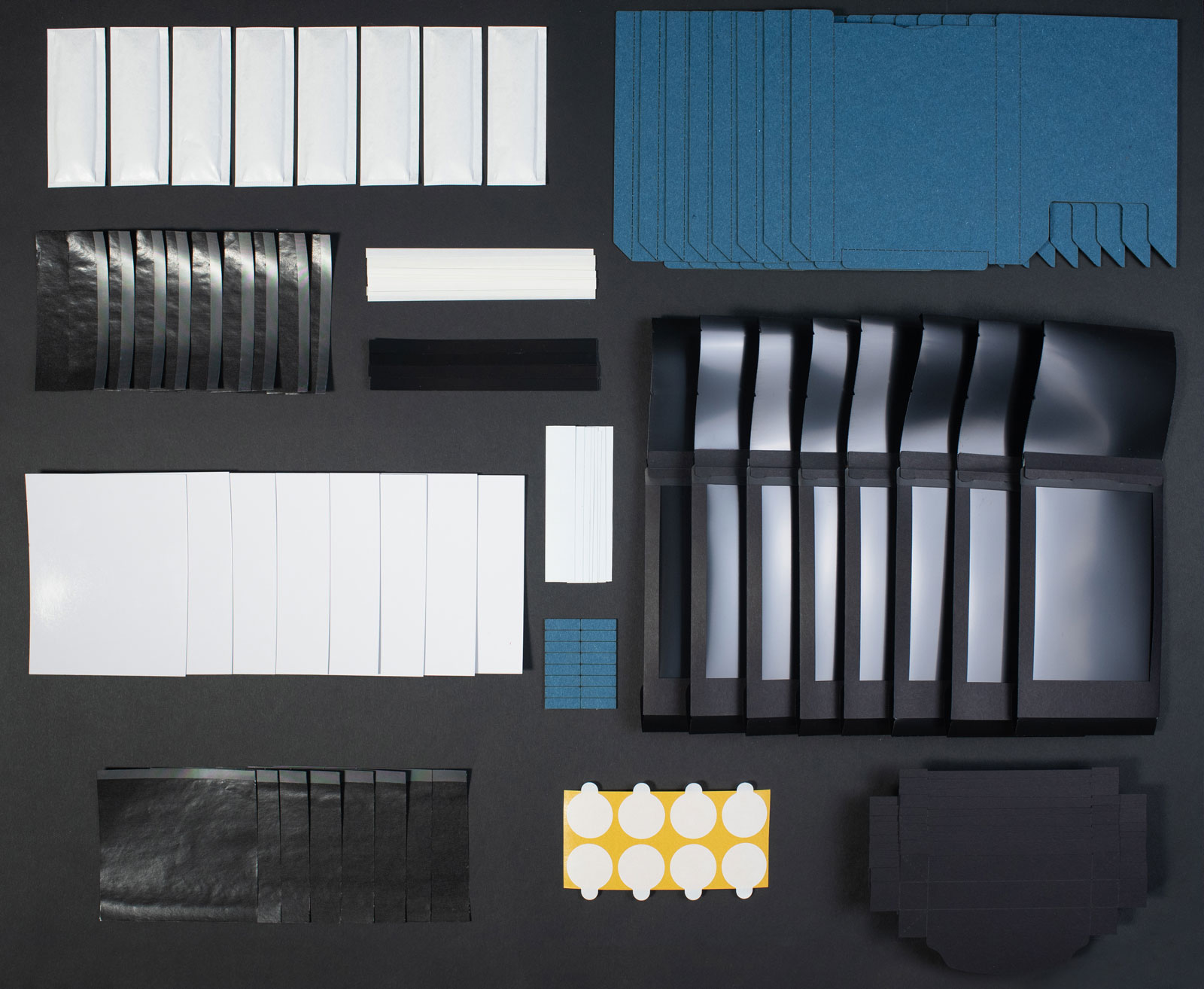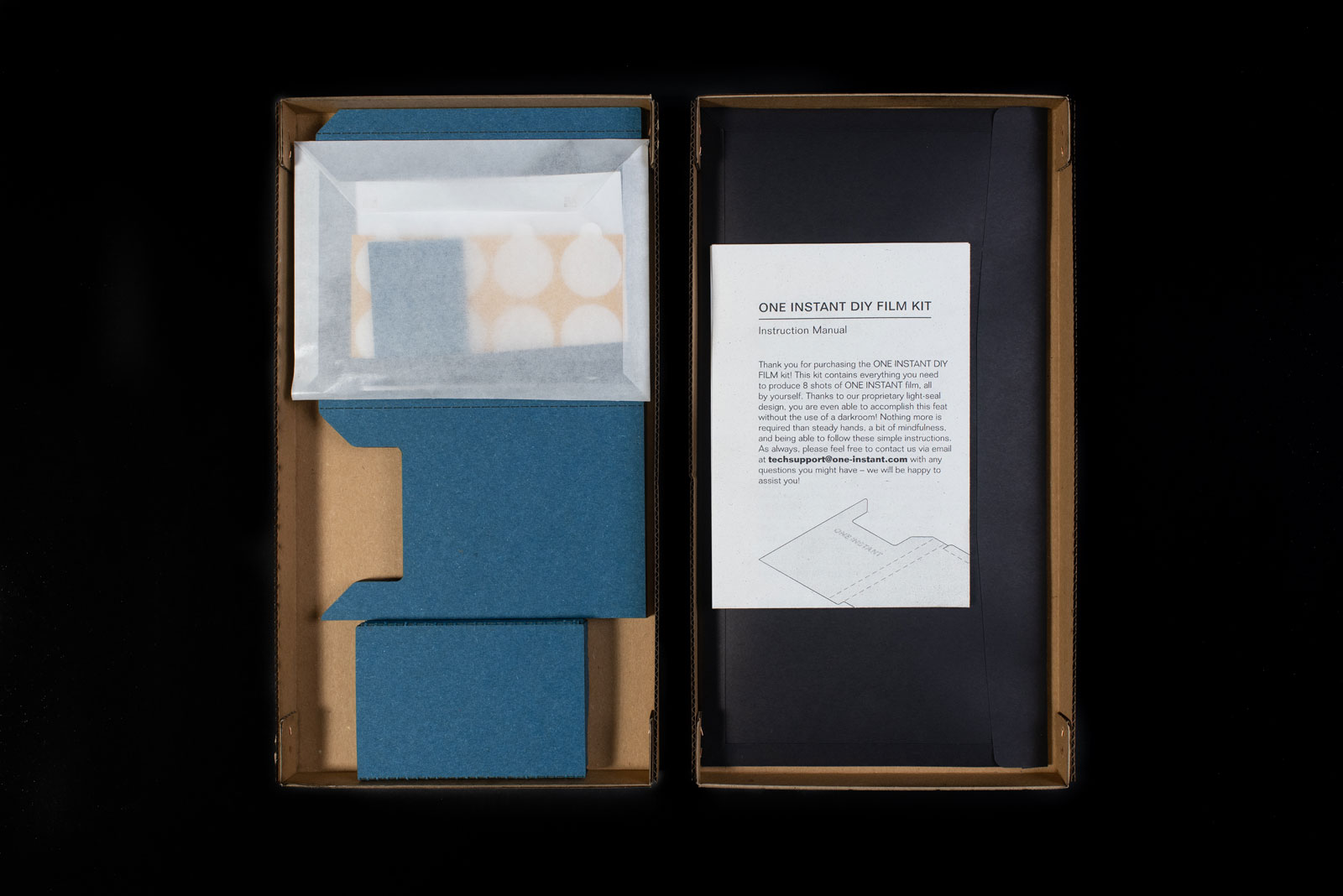 For the first time in instant film history, production is put into the hands of the photographer.
We did this with one goal in mind -– to make the most immersive, satisfying, and affordable ONE INSTANT packfilm experience ever!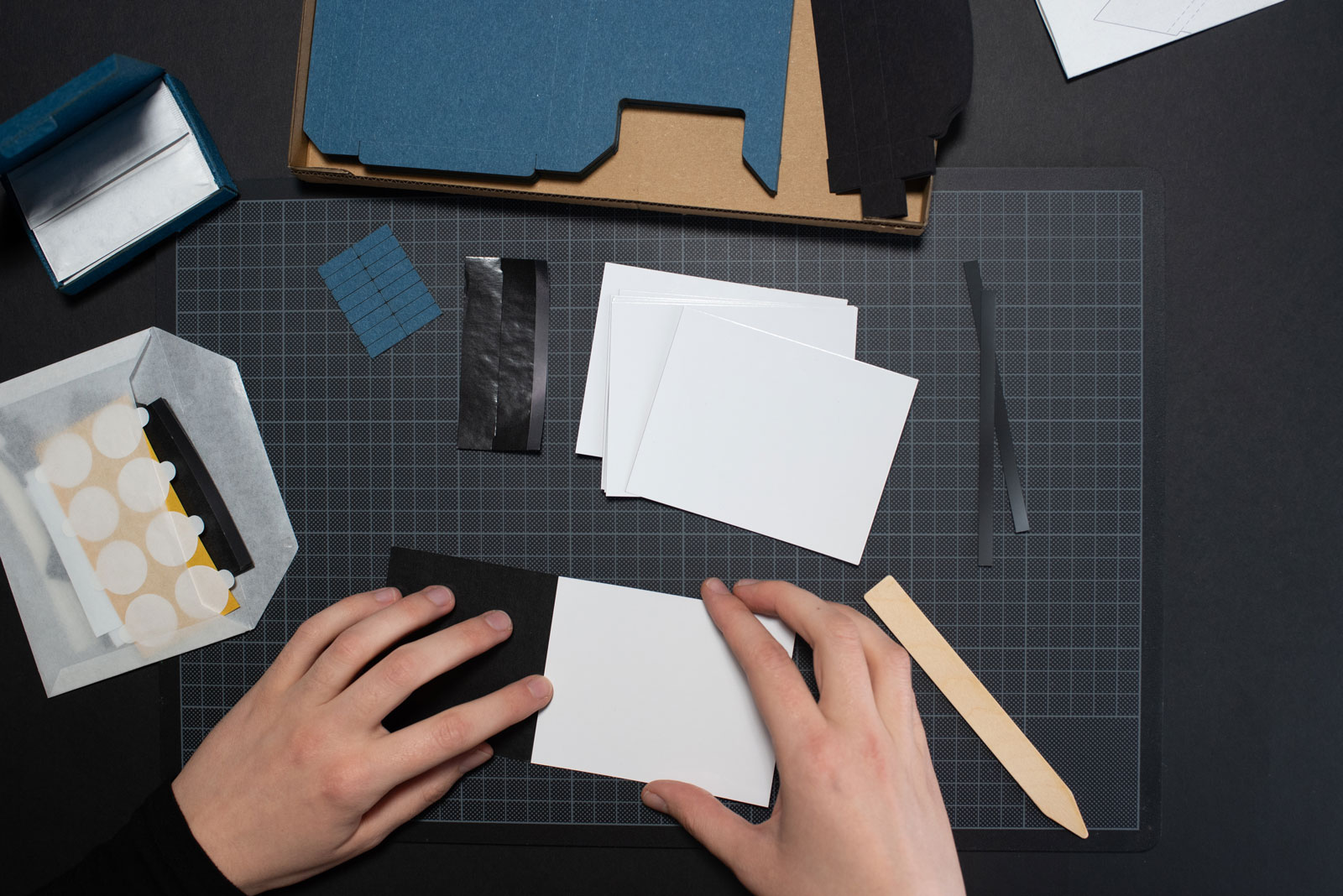 Our ingenious light-seal design lets us take care of the critical light-sensitive assembly, leaving you to fully enjoy the step-by-step process of crafting your own packfilm at home. Everything you need to produce eight shots of beloved ONE INSTANT packfilm is included - parts, tools, and a beautifully illustrated instruction manual.
NO DARKROOM OR SPECIAL EQUIPMENT REQUIRED!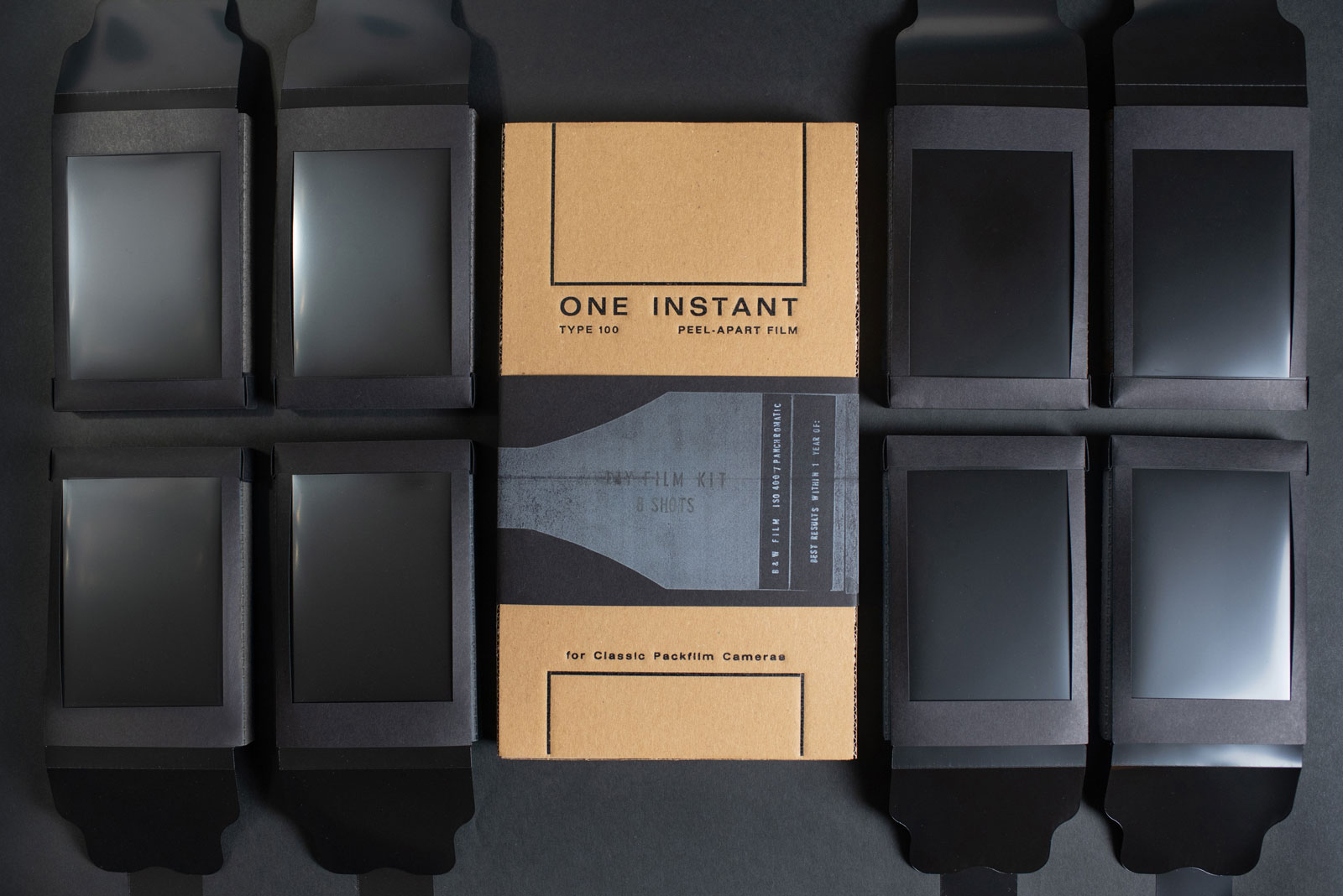 We are pleased to announce a very limited PRE-SALE of our new ONE INSTANT DIY FILM KIT. We believe it's our best chance to decrease the price and to make this beautiful format more accessible than ever. But we need to hear from you as a community - is this the right direction to take the packfilm format?
To make this a permanent member of our product line, we need to pre-sell at least 222 eight-shot packs in the coming months, as a proof of concept. Lucky for you, our entire range of color, black & white, and CHOCO films are being offered, with fulfillment expected in early 2024.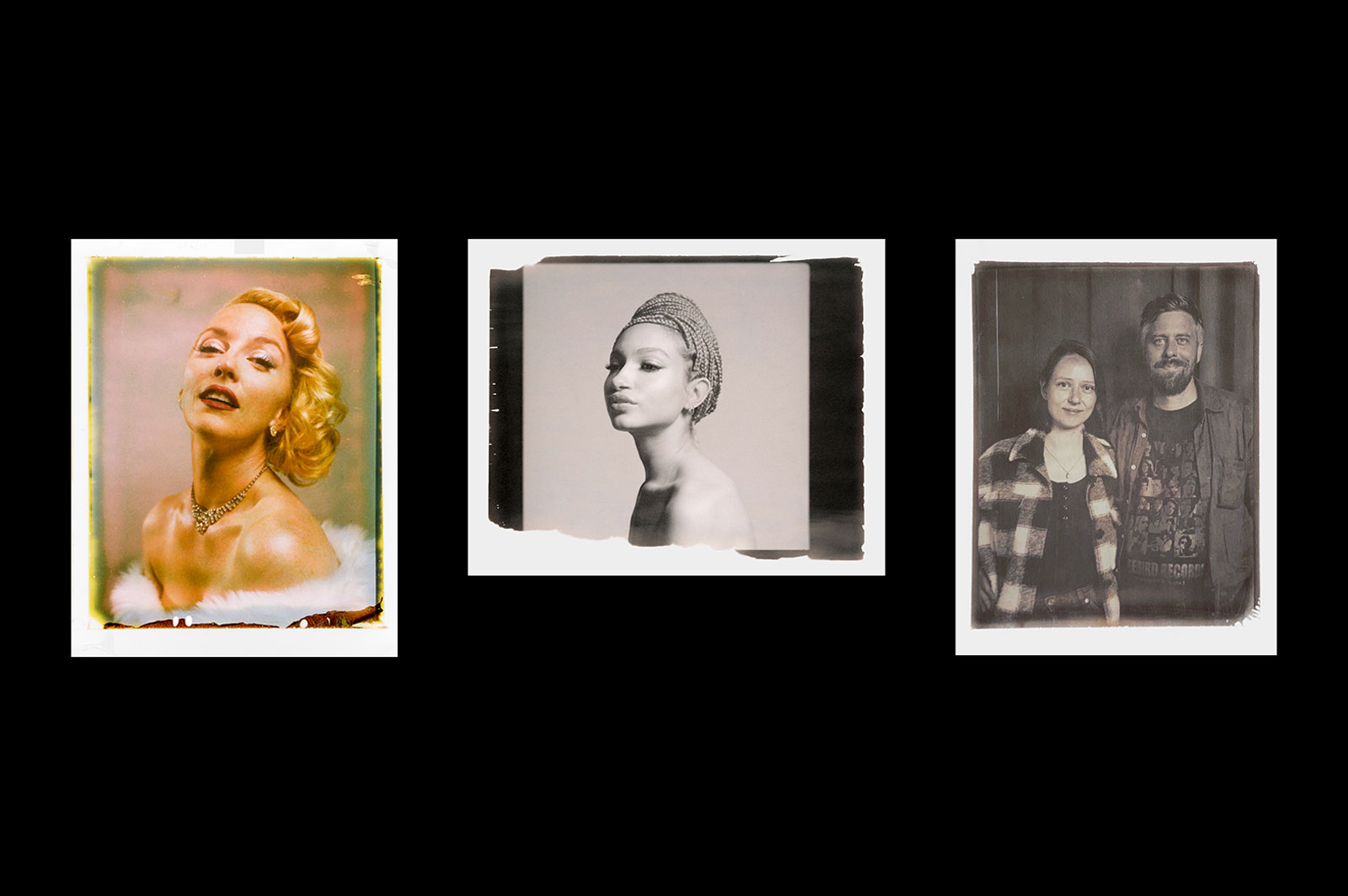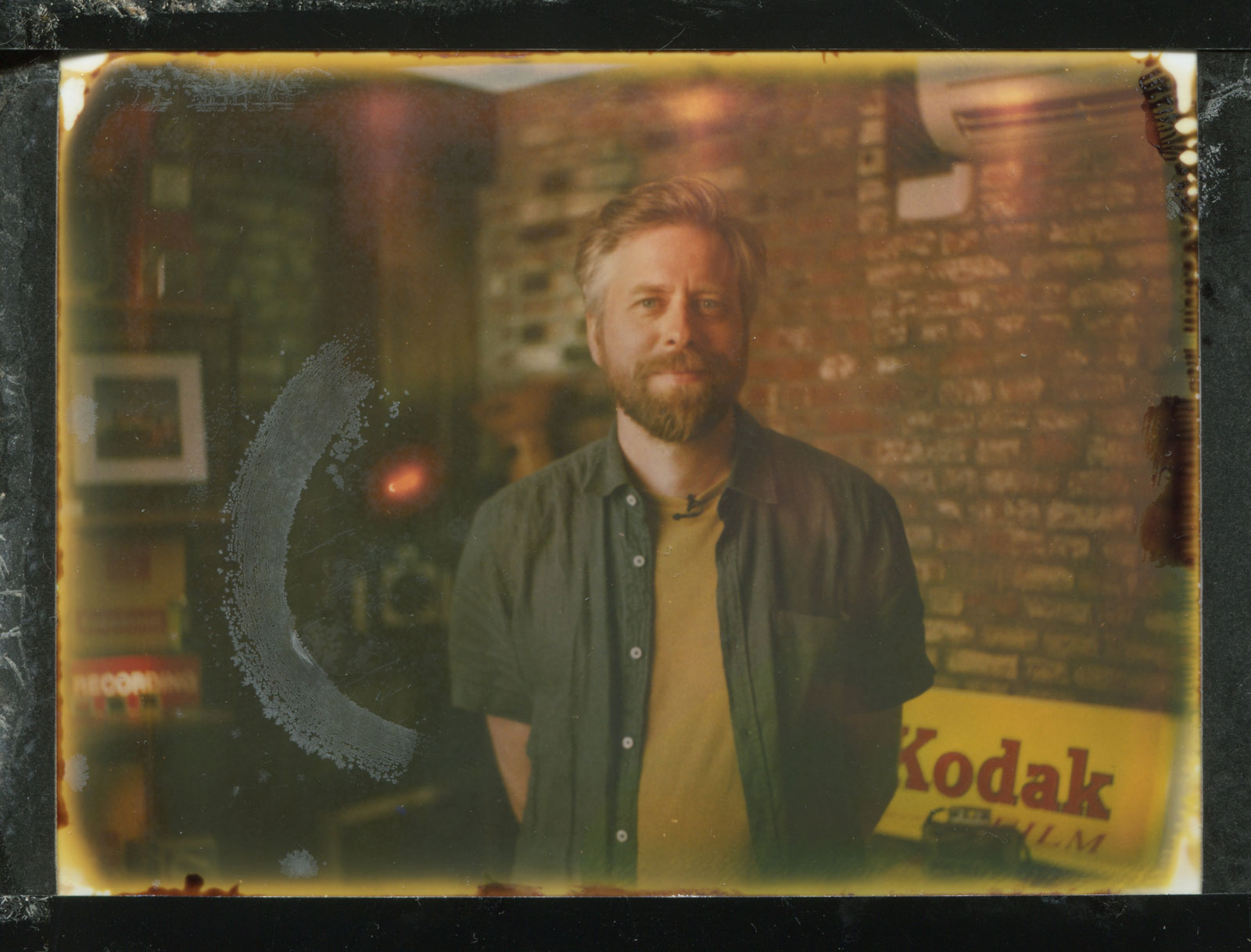 For the most in-depth look possible at our new ONE INSTANT DIY FILM KIT, please check out the incredible video we made in collaboration with our friend Ben Fraternale of the 'In An Instant' Youtube channel. Through Ben's wonderful video, you'll not only get a sneak peek at the assembly process, but we also discuss some of the aspirations and thinking behind our new product.
ONE INSTANT CLASSIC
THE LEGENDARY FORMAT THAT STARTED THE COMEBACK OF PACKFILM
THREE SHOTS OF READY-TO-SHOOT 'TYPE 100' FILM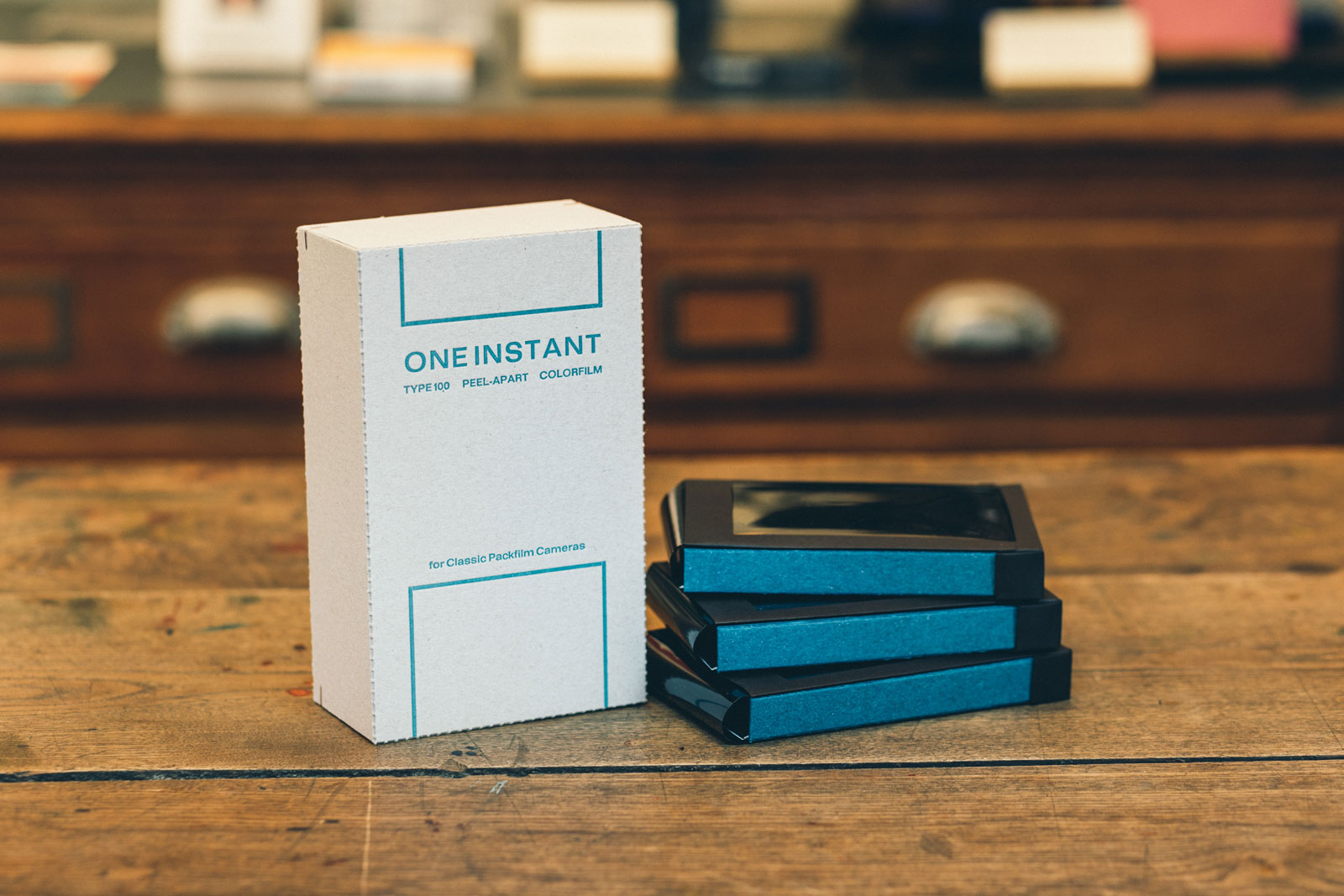 Our ONE INSTANT CLASSIC is the choice for working photographers who don't mind paying us a bit extra to do all the work for them. Ready to shoot out of the box, our classic 'Type 100' has been the only choice for peel-apart packfilm since its 2018 release.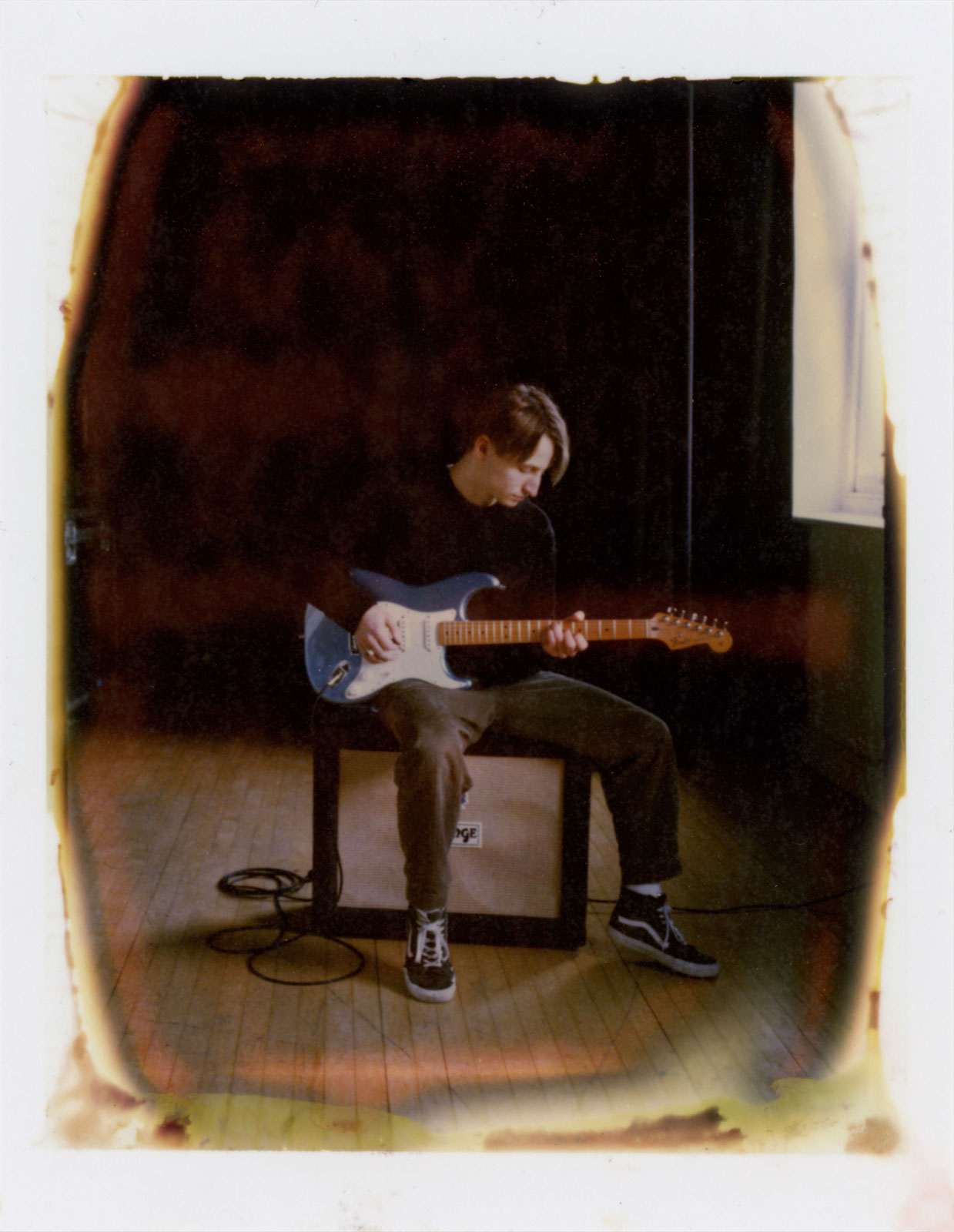 Available in color, black & white, and gorgeous CHOCO, our entire line of ONE INSTANT films are built around legacy Polaroid materials and fresh pod chemistry formulated by our partners at the 20x24 Studio in Boston. Everything else is 100% hand-made with love in Vienna!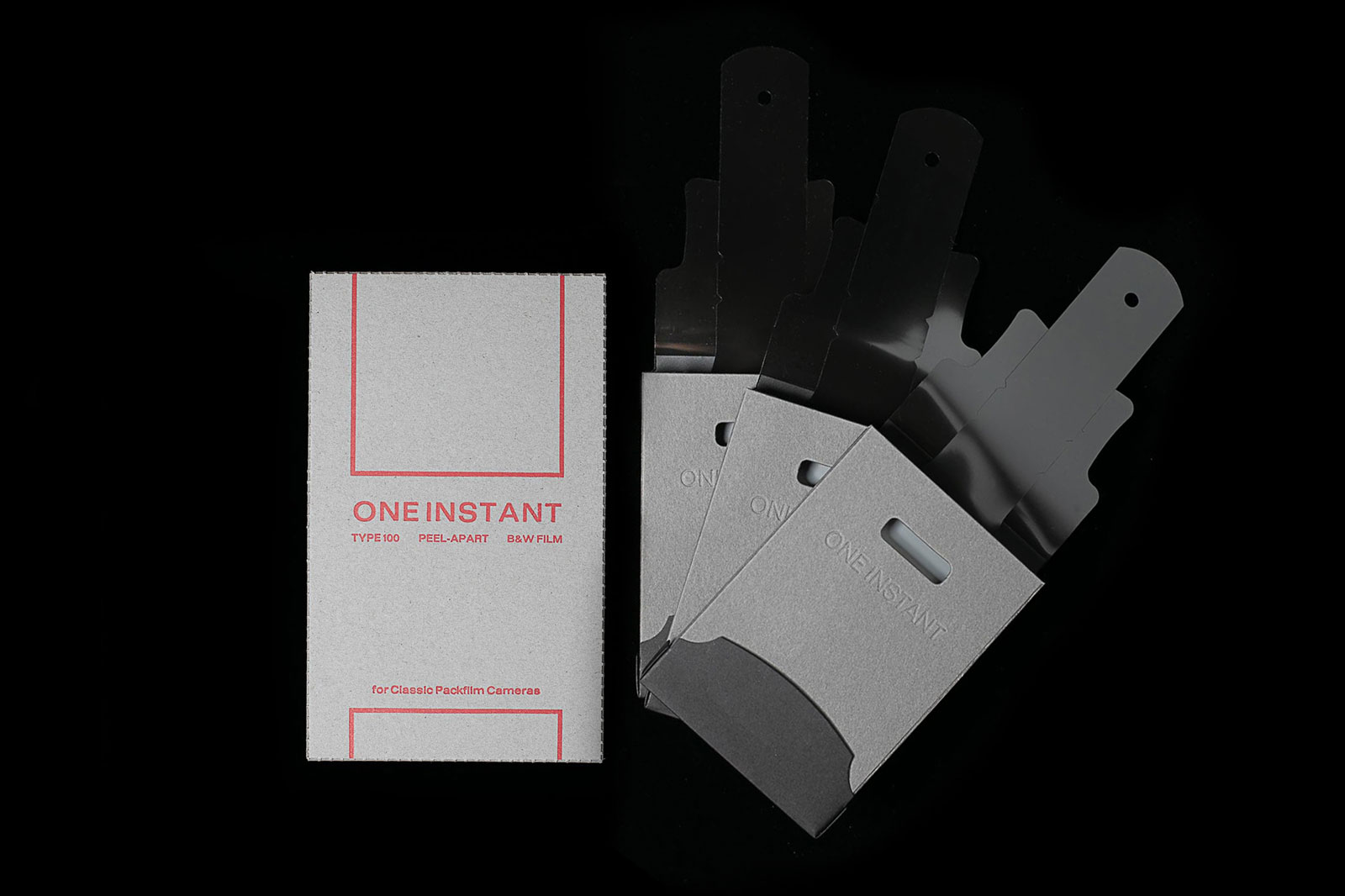 The brilliant concept for a paper cartridge was originally conceived by Uwe Mimoun and Christiane Menardi – the insane geniuses over at KONO Manufaktur. Working to continuously improve the function and feel over time, we remain committed to this format! You'll find thoughtful design details around every corner – die-cut paper parts, letterpress printed packaging, and carefully chosen components throughout. ONE INSTANT classic is the embodiment of our efforts to keep packfilm around for years to come.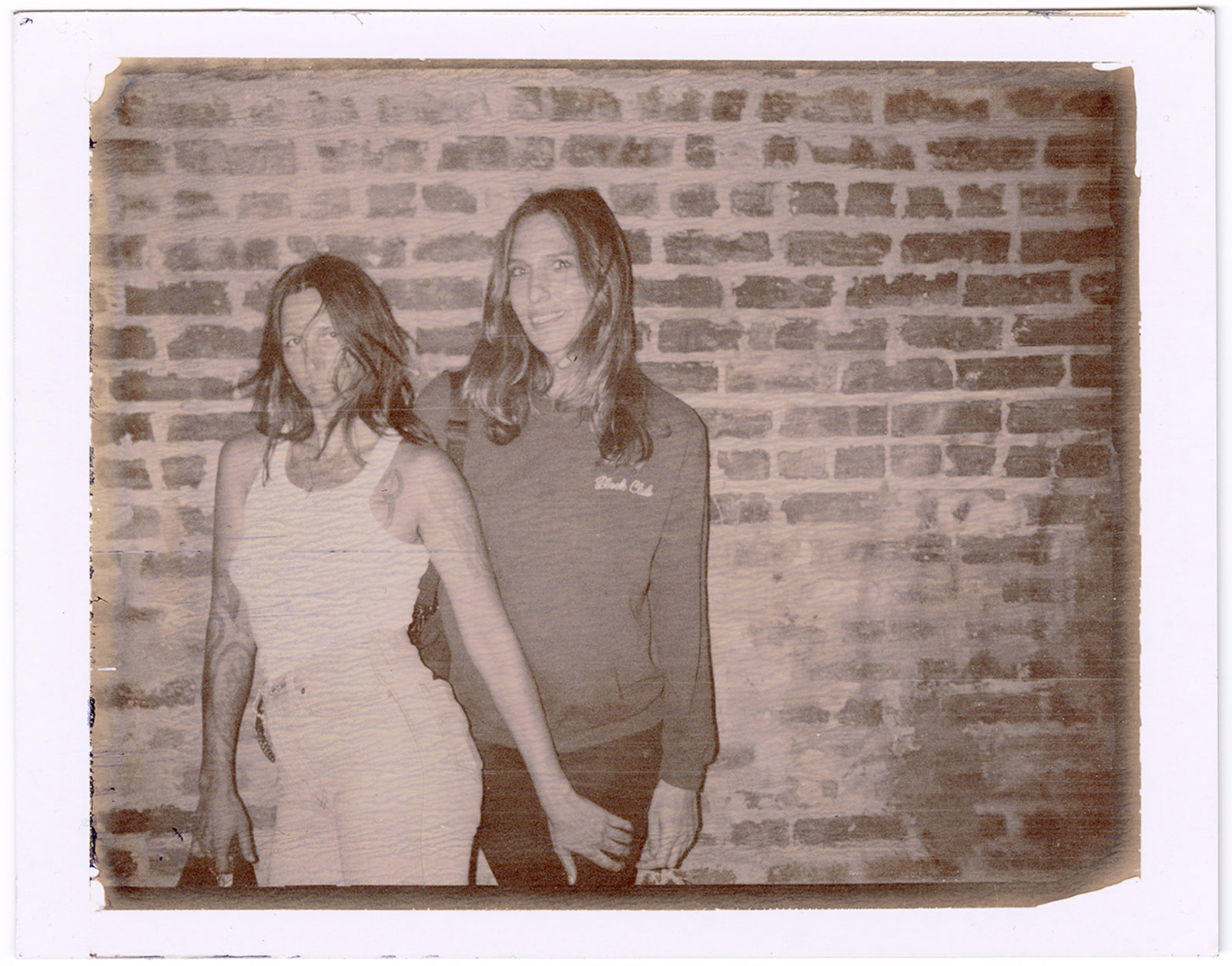 Whether you've just found your grandma's vintage packfilm camera in the attic, or need to fill the void left in your heart by Fuji, ONE INSTANT films are the present and future of this incredible format.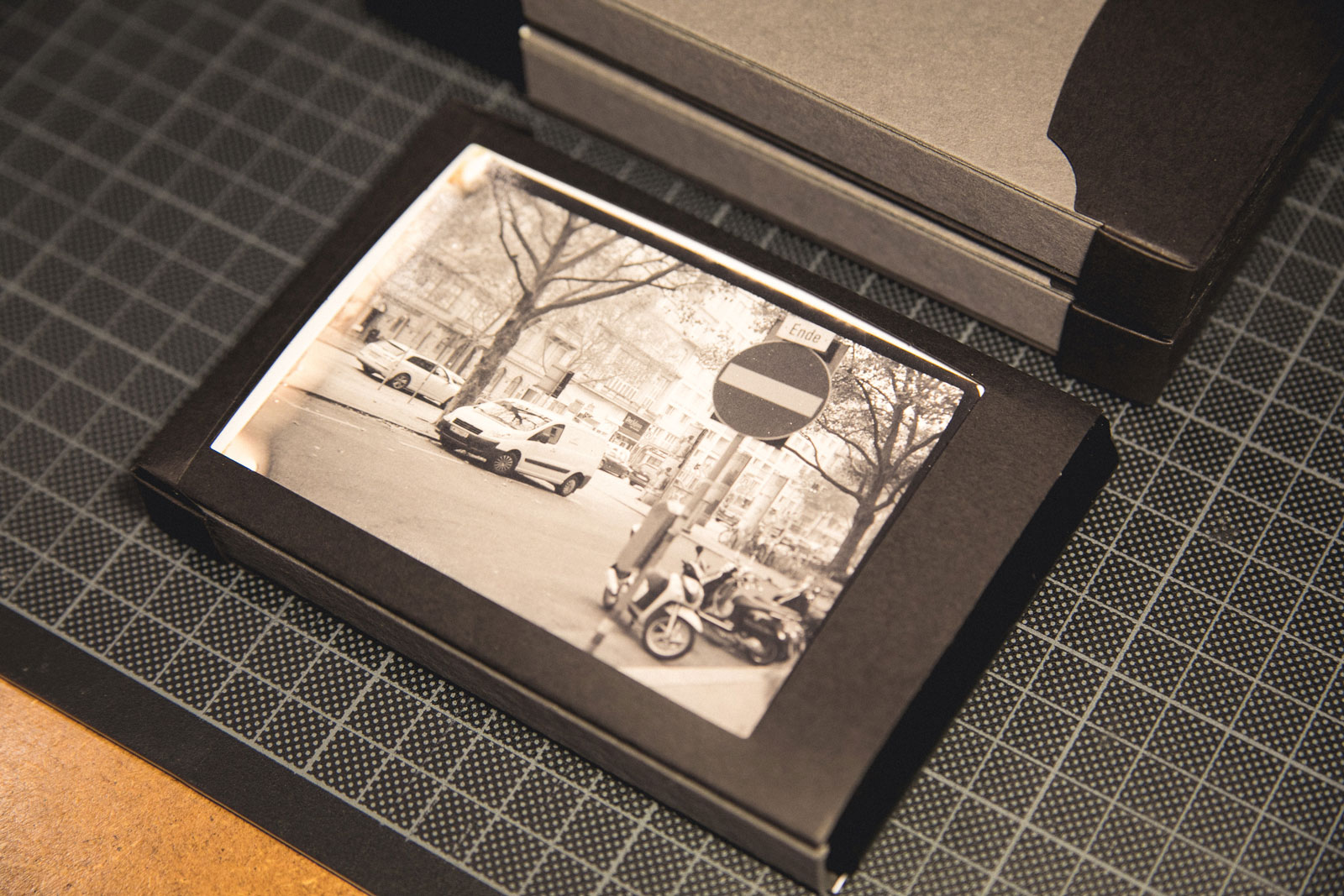 ONE INSTANT DIY CAMERA
GET YOUR HANDS DIRTY BUILDING A ONE-OF-A-KIND CAMERA
A VERSATILE PACKFILM CAMERA WITH SERIOUS CAPABILITIES
Celebratng our love affair with DIY photography projects and small-batch manufacturing, the ONE INSTANT DIY CAMERA is not only fun to make, it's an incredibly functional packfilm camera!
It's actually four cameras in one – a sliding box camera with ground-glass focusing and an ultra-sharp f/4.5 108mm lens, rivaling the image quality of the best field cameras. It's also a pinhole camera, with three different focal lengths and each module is easily interchangeable, thanks to a unique magnetic mounting system.
The kit comes with everything you need to craft this incredible photographic tool all by yourself. Don't miss out – these limited-edition cameras are going quickly!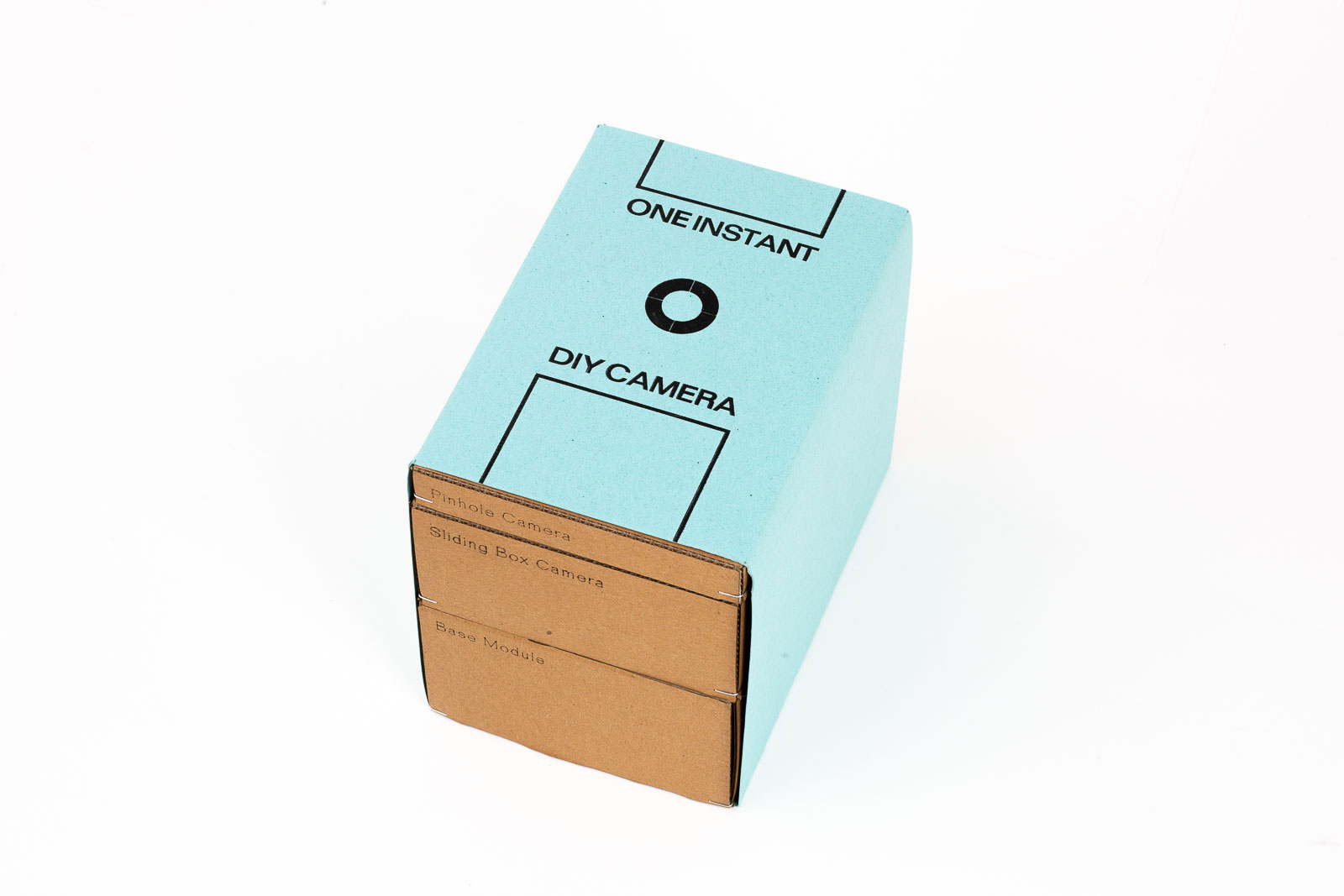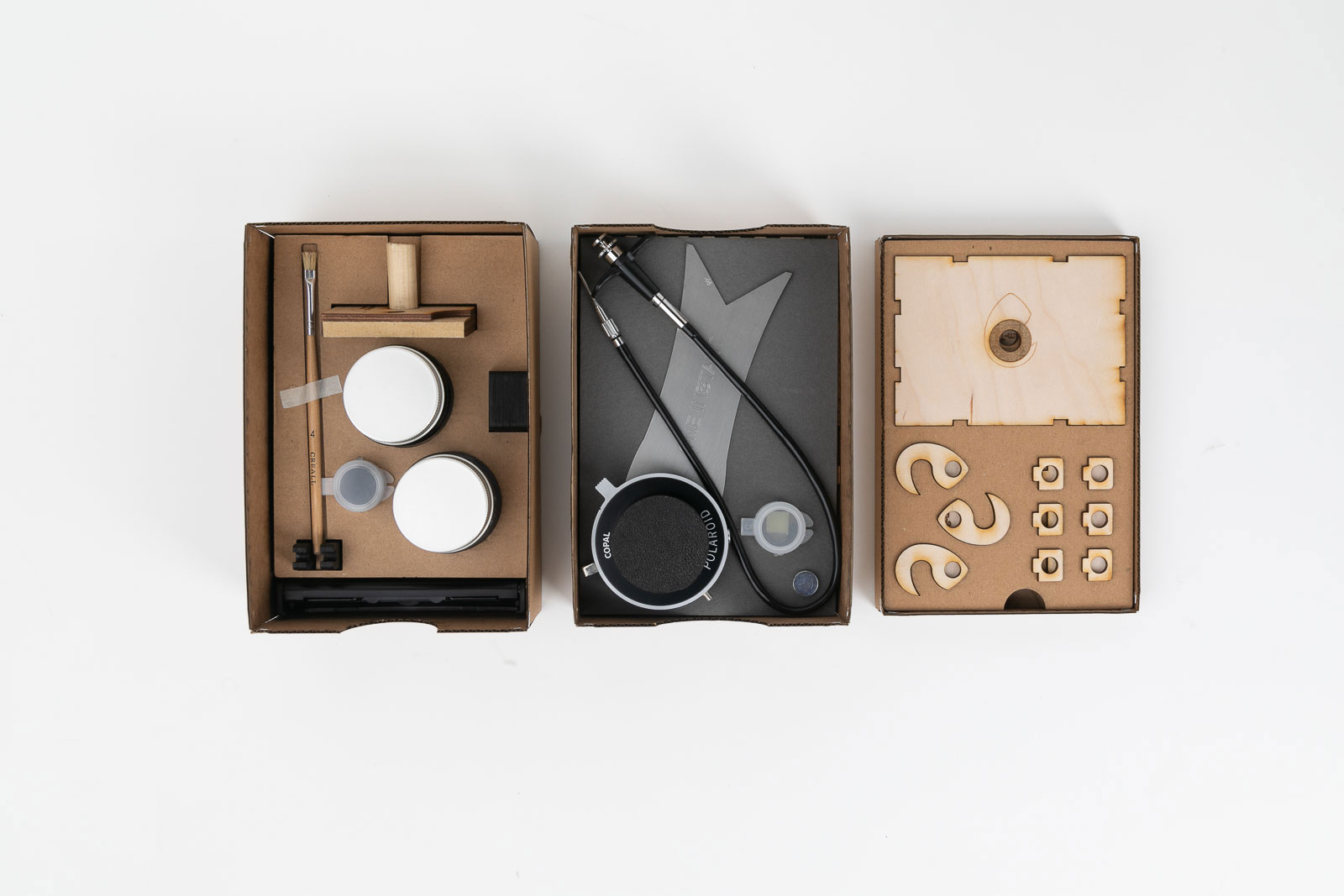 ONE INSTANT GALLERY
Our supporters' passion for analog instant film is what makes this project possible! We are pleased to present this gallery of ONE INSTANT shots from our worldwide community of packfilm saviors.
To be added to this worldwide collection, please send your favorite ONE INSTANT photograph to techsupport@one-instant.com.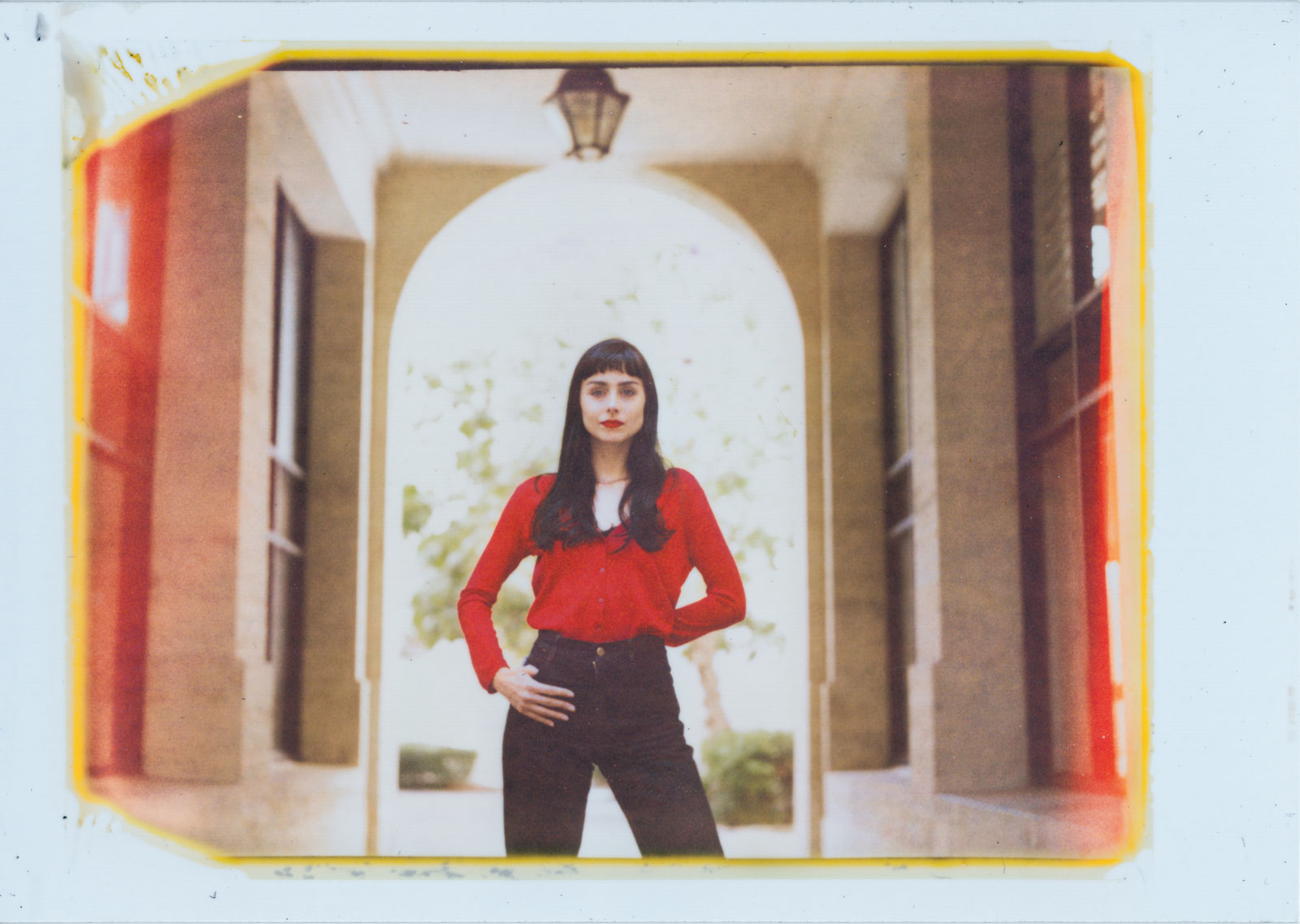 shot by Mathieu_Stern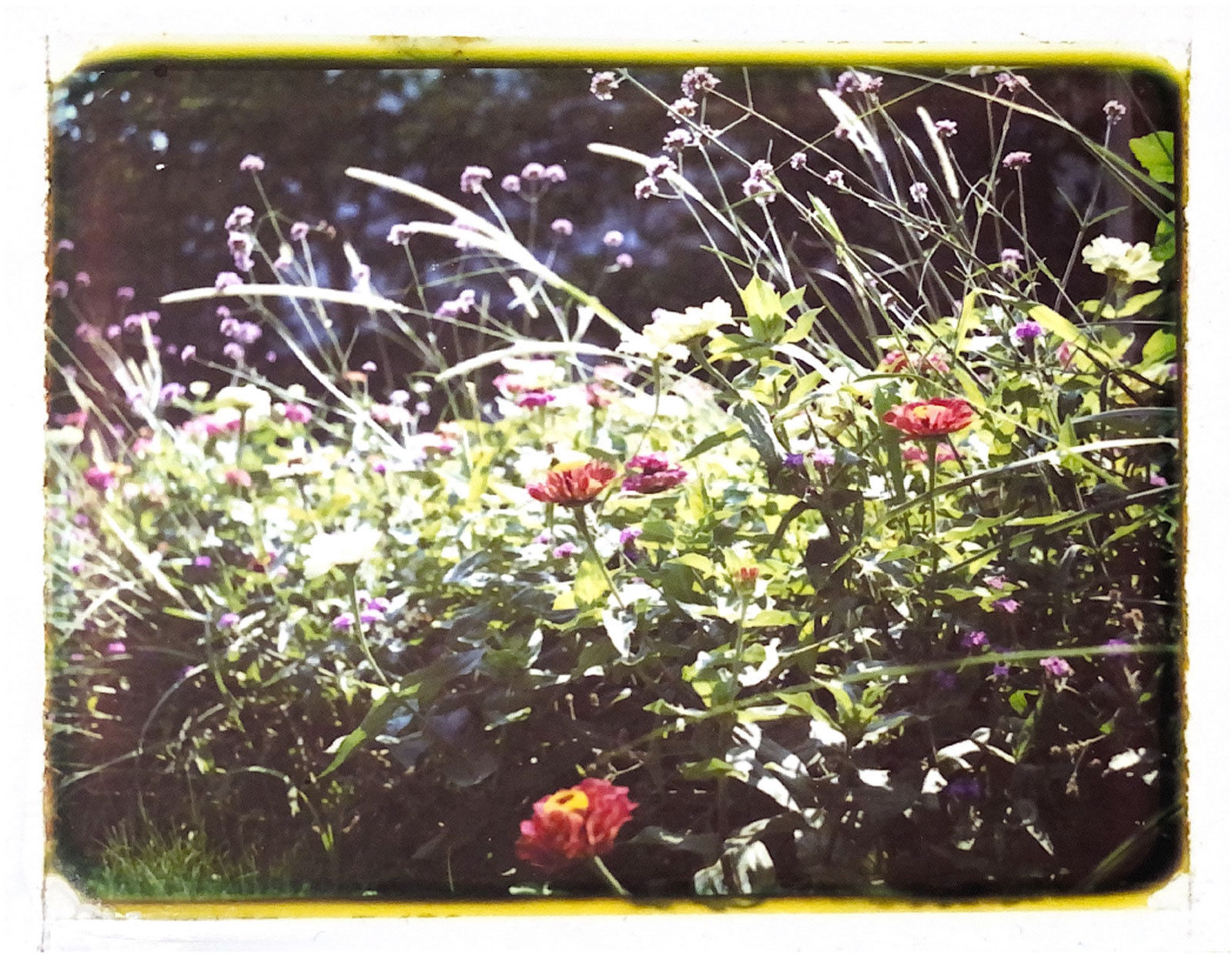 shot by Elias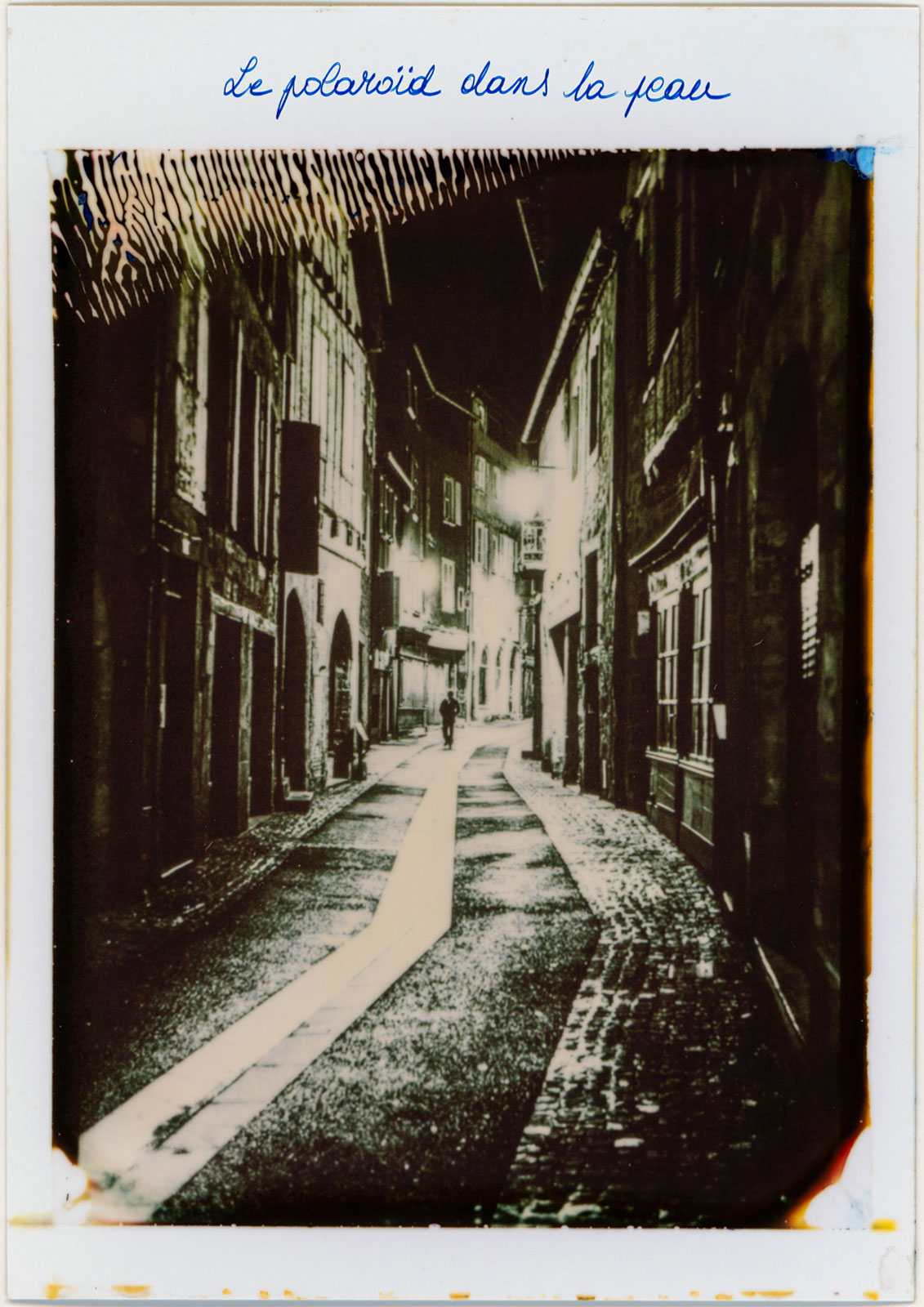 shot by Nathan Verstraete
ONE INSTANT BLOG
Visit our BLOG to dive deeper into ONE INSTANT film. Get the latest news, read expert "pro tips", enjoy artist profiles, and discover much more!
ONE INSTANT INFO
ONE INSTANT is a unique design in the packfilm world, so we thought we should compile some information to help you get shooting right away, with the best possible results! Below you'll find a video tutorial for our classic film, as well as a FAQ and troubleshooting guide.
Here are some of the most frequently asked questions about our ONE INSTANT films. Please help us to update and expand this information by sending any questions or comments to techsupport@one-instant.com.
WHICH CAMERAS CAN BE USED WITH ONE INSTANT?
ONE INSTANT is compatible with all 'Type 100' packfilm cameras, of which there are many!
This includes Polaroid Automatic Land Cameras from the 60's and 70's, and many other cameras produced throughout the 80's and 90's. The 'Type 100' format produces a print that measures ~85x108mm (~3.25x4.25"), which is the same format as Fuji FP-100C, Fuji FP-3000B, Polaroid 667, and so on.
Additionally, 'Type 100' packfilm can be shot in conventional 4x5" cameras using a Polaroid 405 or Fuji PA-145 holder. Similar holders are available for many other medium and large format cameras. 'Type 100' films cannot be shot using the Polaroid 545 holder however, which is designed for Type55 films.
Lastly, there are two other packfilm formats to be aware of, as cameras designed for these sizes will not work with ONE INSTANT. These formats are 'Type 80', which makes a square print measuring 85x85mm, and the 4x5" format (e.g. Fuji FP-100C45), which produces a large 90x120mm (4x5") print. Luckily, the vast majority of packfilm cameras were designed to shoot 'Type 100', so the odds are in your favor!
Confused yet?? If you're still unsure and would like to know if your camera is compatible with our film, just write to us!
IS IT POSSIBLE TO BLEACH THE P7 ONE INSTANT NEGATIVE?
Nope; that was a quirk with the Fuji packfilm product. Our legacy Polaroid negative material is coated on a black polyester base that remains impermeable for the ages.
SOMETHING WENT HORRIBLY WRONG WITH MY CARTRIDGE...
Did you do everything according to the instructions on the box and video tutorial? Did you thread the processing tab between the rollers?? Has your camera worked successfully with other packfilm formats before, and have you checked the batteries recently???
Hmmm... sounds like we need to investigate… please contact us with as much information as possible and we'll get to the bottom of it!
WHY IS ONE INSTANT SO EXPENSIVE? WILL IT EVER GET CHEAPER?
Producing ONE INSTANT is expensive because of the labor involved. All parts are made in-house and assembled by hand. No machines here! All in all, it takes about 20 minutes to create just a single classic ONE INSTANT shot.
However, this is exactly why we developed the ONE INSTANT DIY FILM KIT. This significantly reduces the labor costs because you get to do the majority of the work. Heck, you might even have fun doing it!
At the end of the day, shooting instant film in the 21st century is a bit of a luxury. Rest assured that every purchase of ONE INSTANT film helps us keep this format alive for years to come!
WHERE DO YOU GET YOUR FILM MATERIALS? WHAT HAPPENS WHEN IT ALL RUNS OUT?
We get our legacy Polaroid materials from the 20x24 Studio in Boston, which has a very large stockpile of negative film and positive receiver sheet, acquired when Polaroid went belly up in 2008. For our flagship P7 color film, there are many year's worth of material left. Meanwhile, new pod chemistry is made fresh on a batch-to-batch basis with a mixture of new and old chemistry formulations.
That said, our long-term goal is to secure newly produced negative and positive materials. This is an important challenge, but one we're confident we can meet!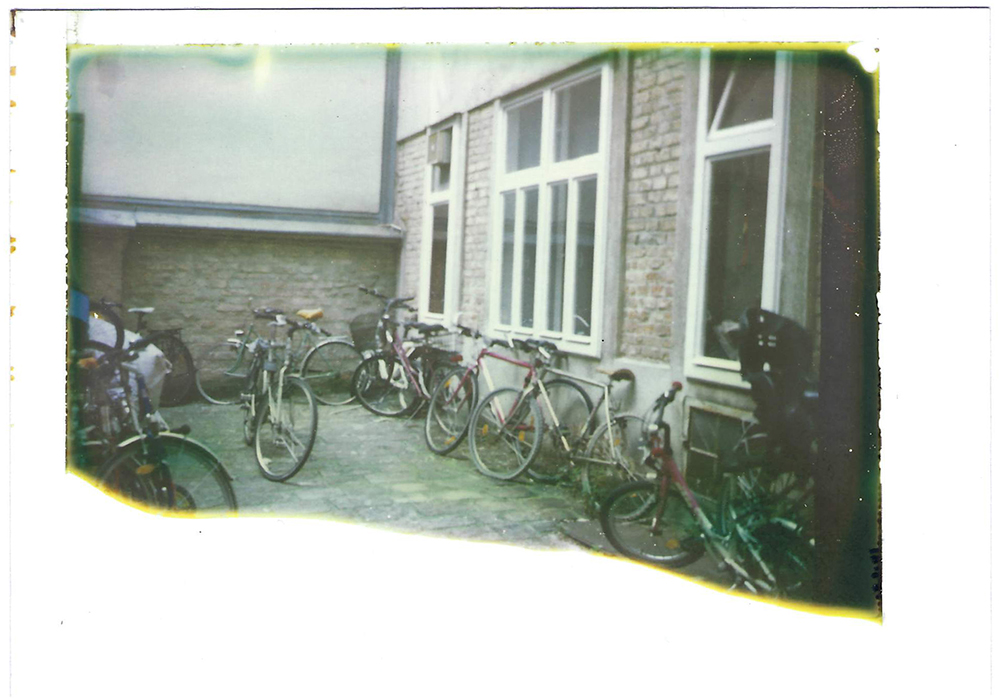 Why is my image coverage incomplete?
ONE INSTANT has done its best to "hack" the peel-apart system, but the reality is that many of the component we use were never intended for this format. Namely the pods, which were designed for the legendary 20x24" Polaroid cameras. That being said, with a trusted camera and good pulling technique (see our PRO TIP on PULLING) , you will almost always get coverage of 80% or more and typically much better. If you suspect your film had faulty pods, please take pictures of the print and pod, and write to us at techsupport@one-instant.com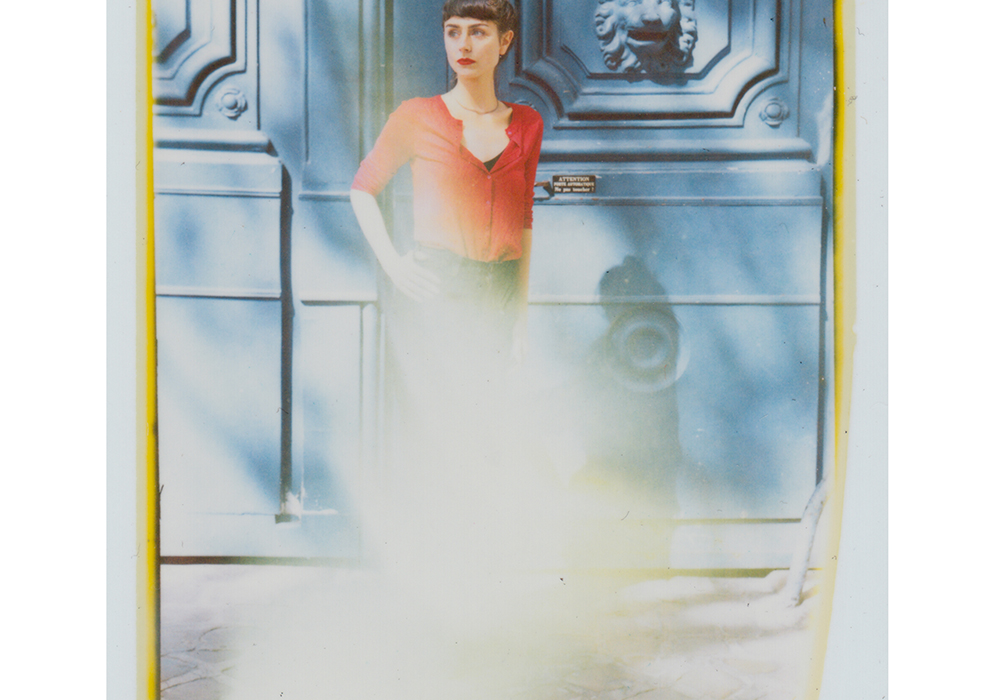 My photo appears to have been exposed to light - what happened?
Although we've designed it as well as we know how, ONE INSTANT cartridges should be considered light-resistant, not light-proof. Never store cartridges outside of their protective bag (or a suitable box) until you are ready to load it in your camera. When loading, do it in the lowest available light, taking care not to let the sun or bright light shine directly into the opening. With a bit of experience, it's easy to eliminate light leaks, even when shooting outside on a sunny day.
READ ON ⊕