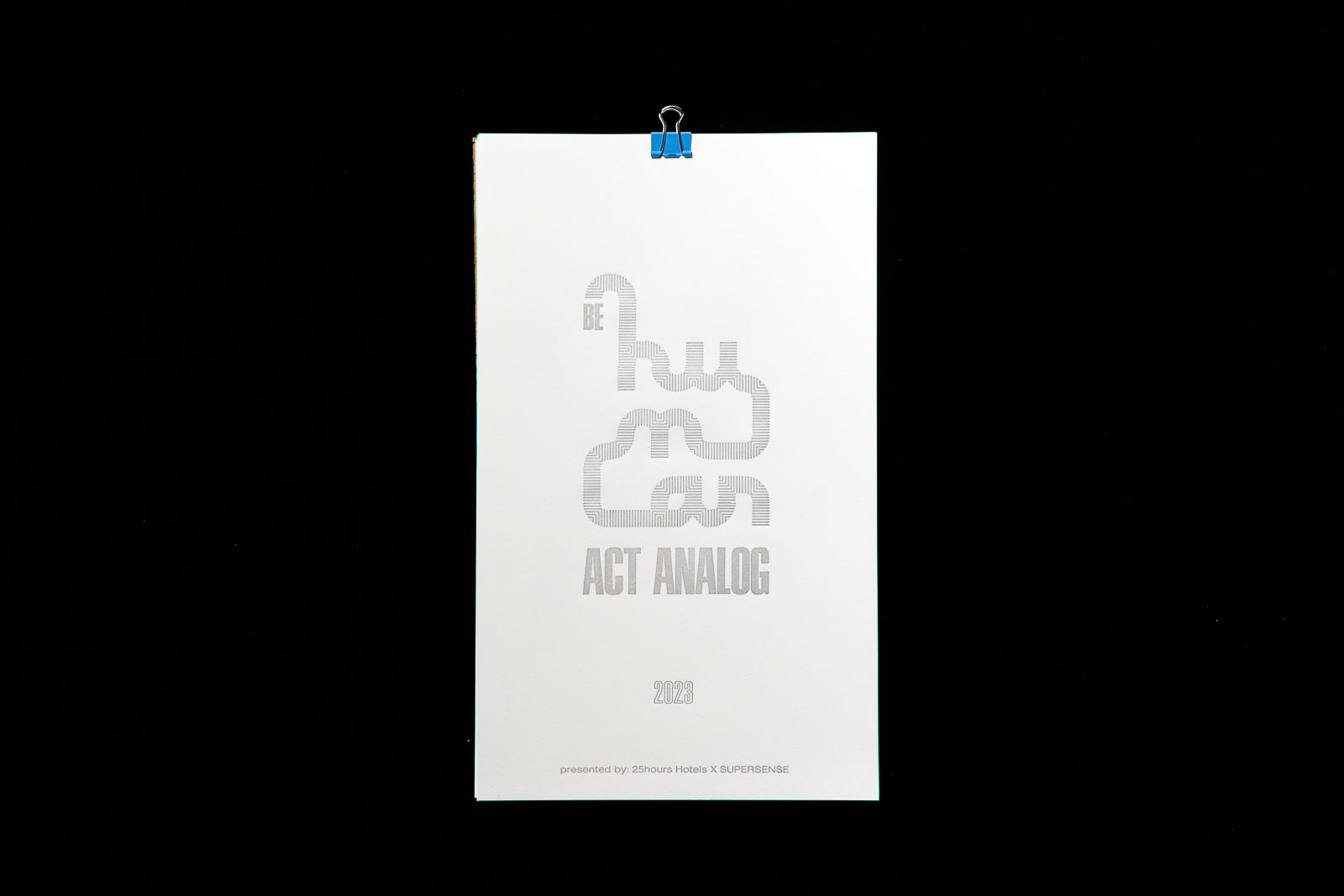 VISION
Be Human - Act Analog.
This is our heartfelt invitation for the year 2023. A year that hopefully will delight us with an endless series of analog adventures caressing each and every of our 5 senses. Together with our amazing friends from 25hours Hotels, certainly one of the most analog hotels on this planet, we developed the concept of this small calendar. The idea was to provide you with exactly 12 small inspirations for exactly 12 small all analog activities, one for each month. Of course topped with a cover page, as it befits a calendar.
Each page was created with a different technique. Most of them 129% analog, and some also with digital aspects blended in.
Being who we are, we couldn't help but pour all our love and passion into 13 small hand-crafted pages, and we do hope that our little analog exercises will sprinkle some joy into your year of 2023.
We also want to thank the wonderful 25hours Hotels team for their support and the opportunity to create something so very special.
We wish you a rock'n'roll analog year 2023!
The Supersense Team
PRODUCTION
Please allow us to cordially invite you to our all analog print manufactory in the heart of Vienna, established in a crazy Venetian palace at Praterstrasse 70. For all of you who cannot visit us right away, we here present a small collection of images to provide you with a peek behind the scenes, meet our team, and get a vivid impression of the many production steps and materials involved in this amazing and peculiar project.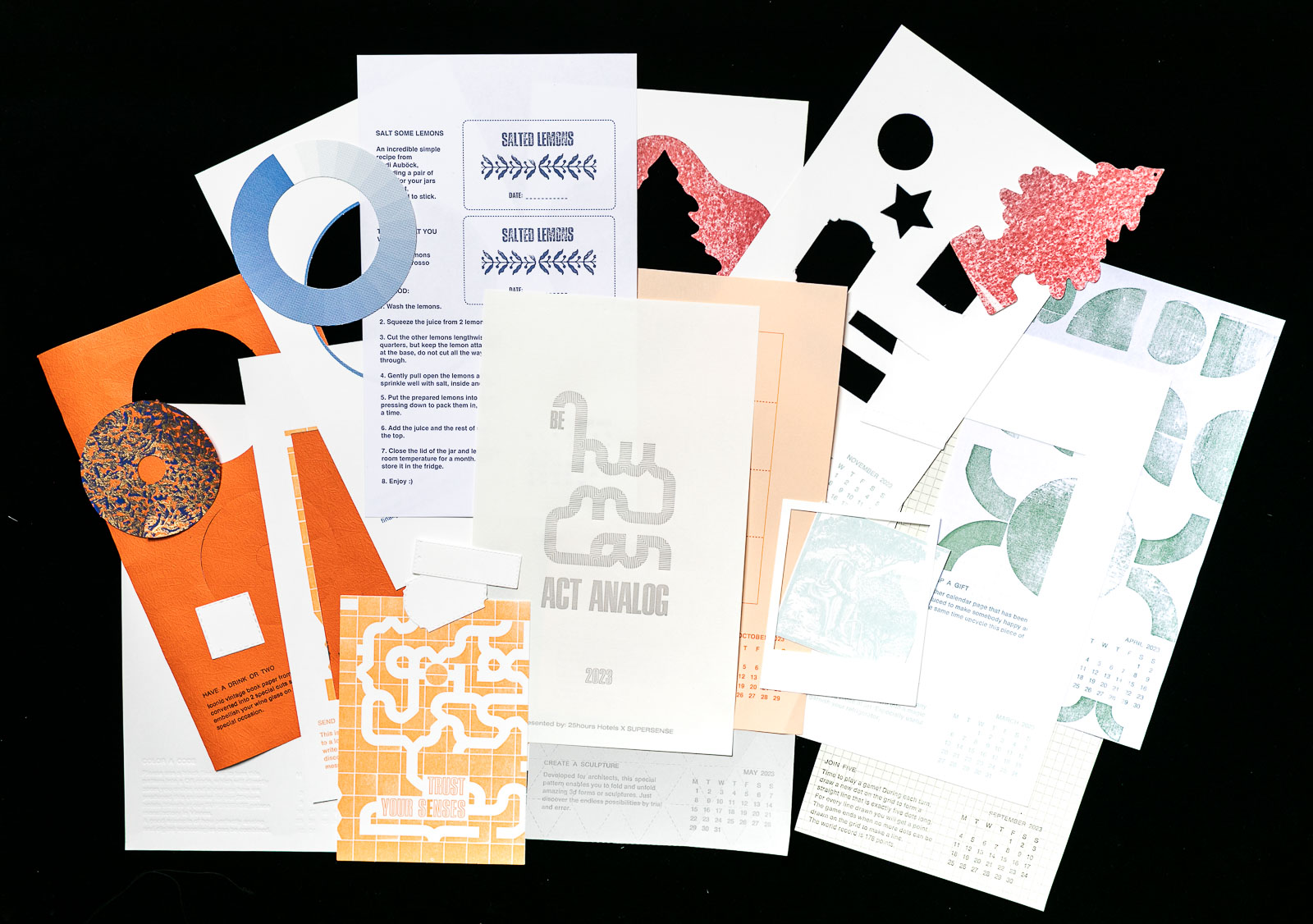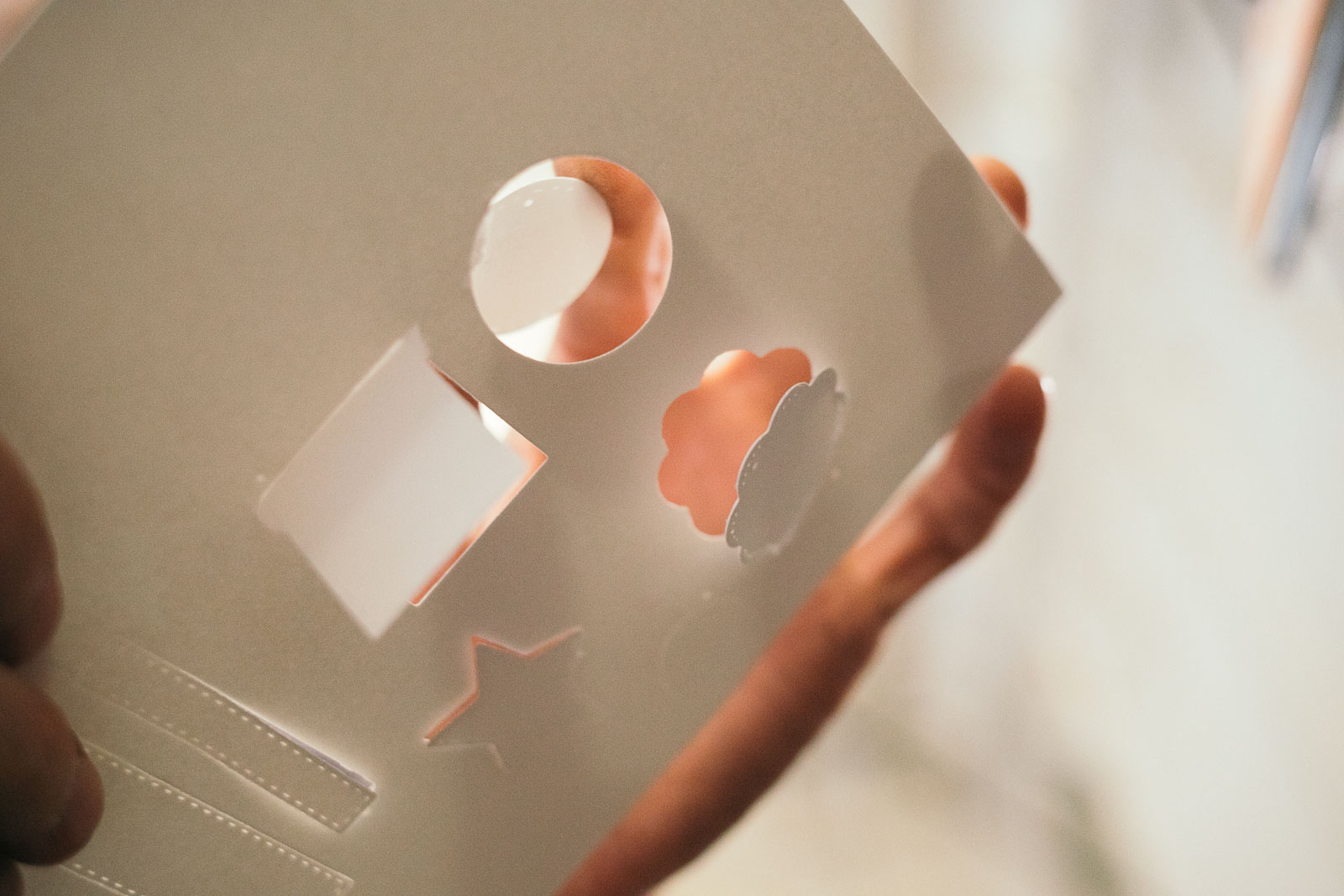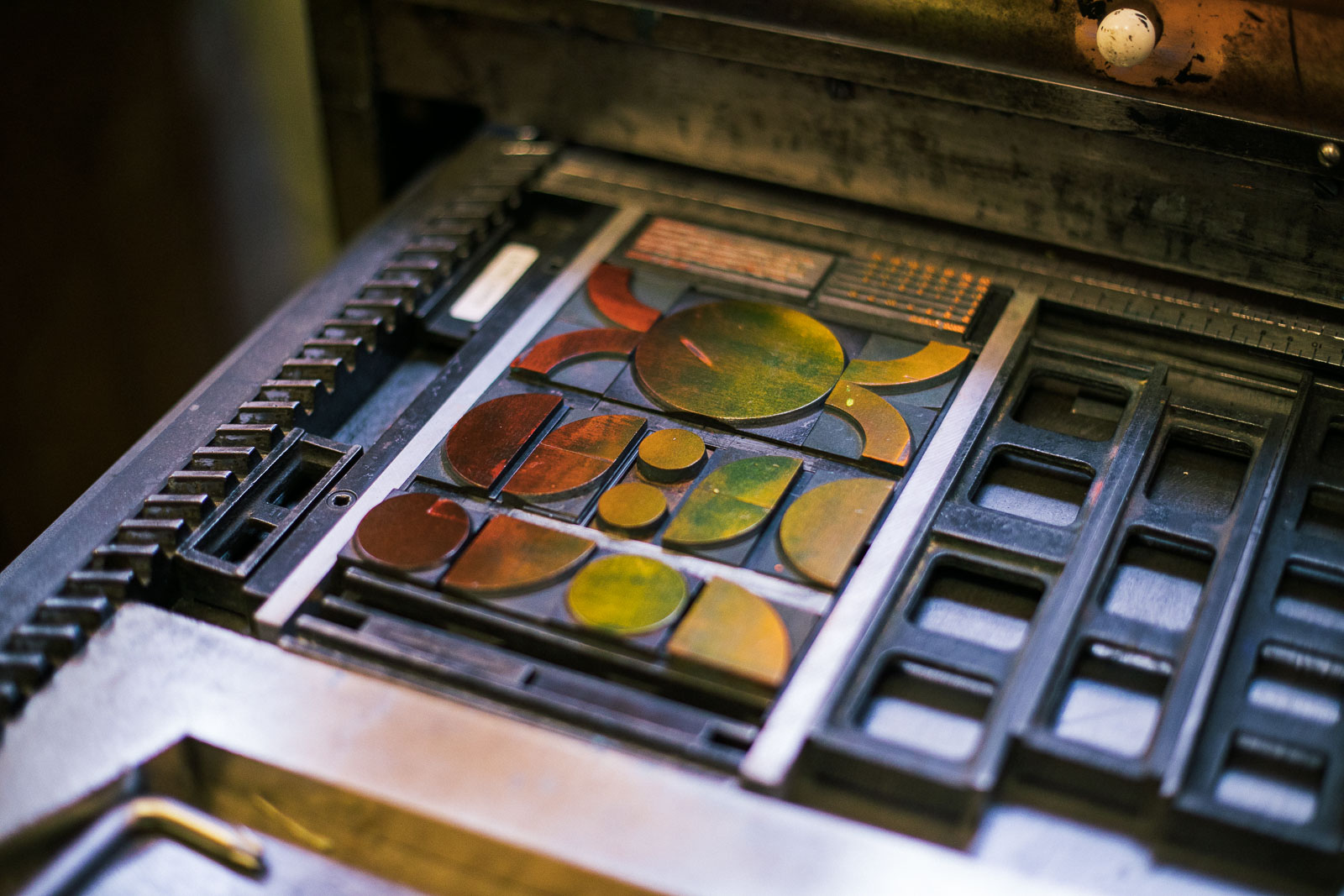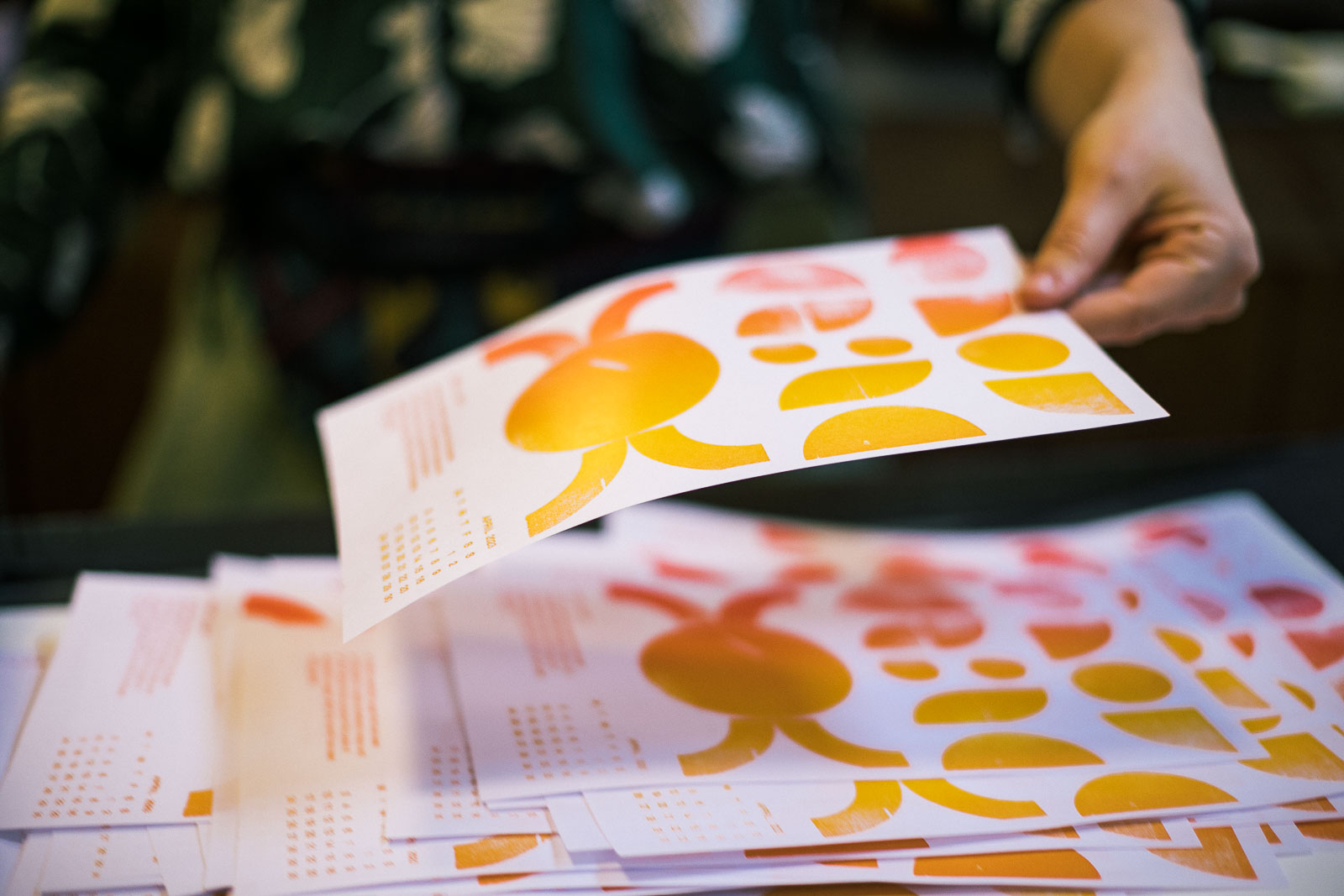 As a unique aspect of this calendar we can hardly resist to point out that we not only used a variety of very special vintage materials and found print graphics from our huge collection but also a wild variety and mix of the following technologies / machines: Letterpress on the Hedelberg Tiegel and the Korrex, Mimeograph copy process, analog Minolta photocopy process, nyloprint, risography, die cutting and embossing, some digital shortcuts.
All pages assembled with our hands and all our pride at SUPERSENSE, Vienna by Eva, Lea, Jody, Nora, Marietta, Nevy, Anna, Chris, Martin, Luki, Daniel, Waz, Doc, Giulio, Emanuel and Akos. THANK YOU!!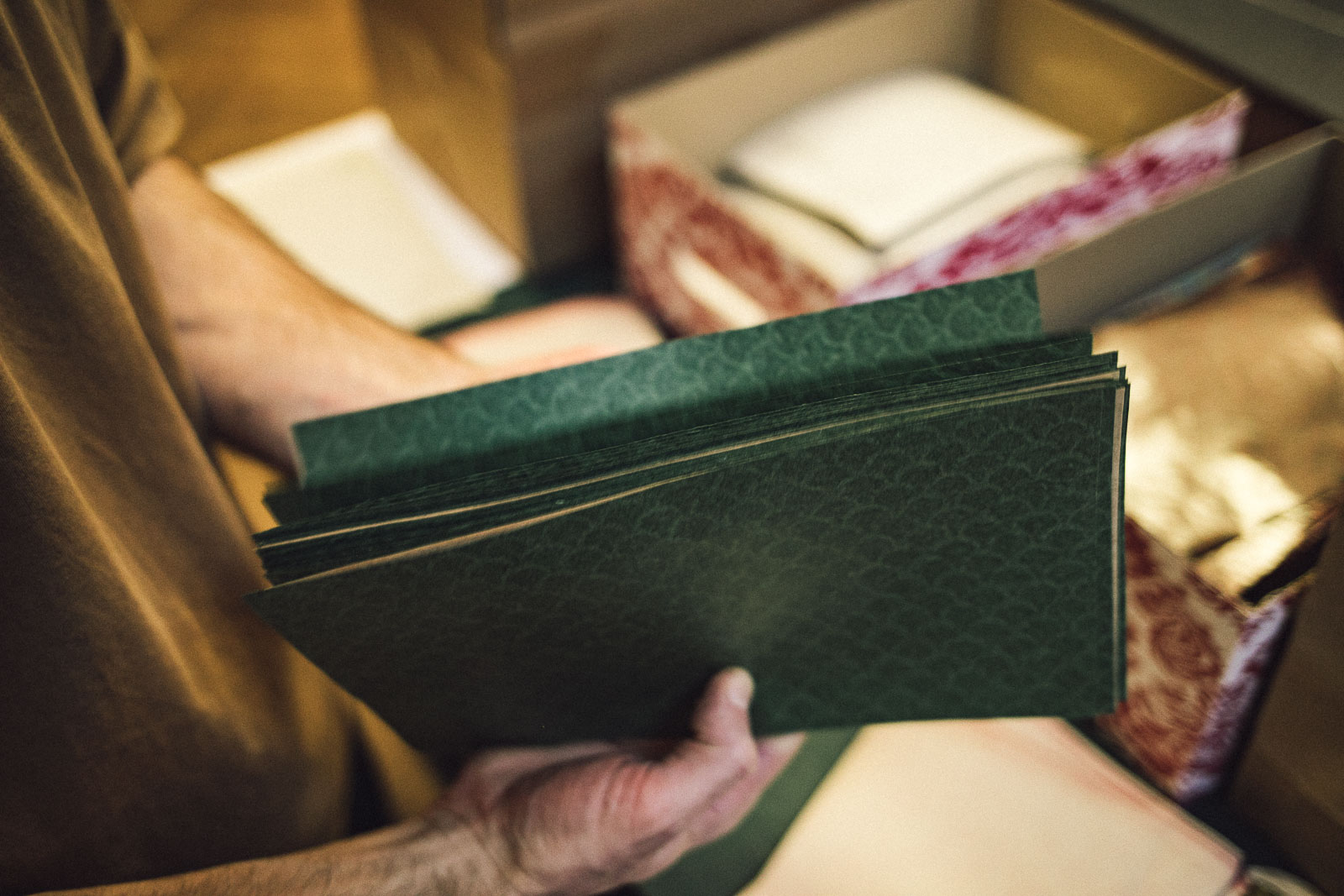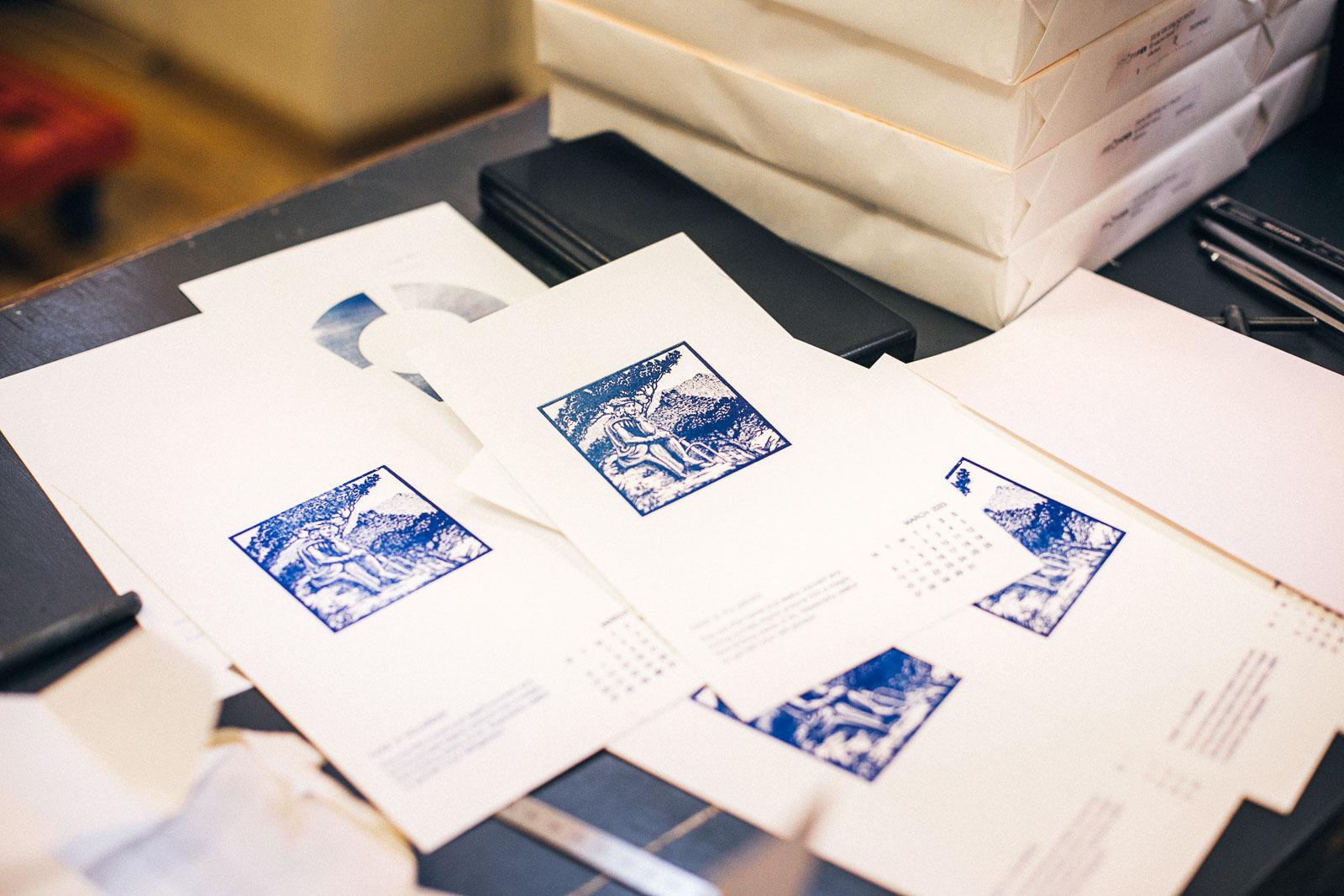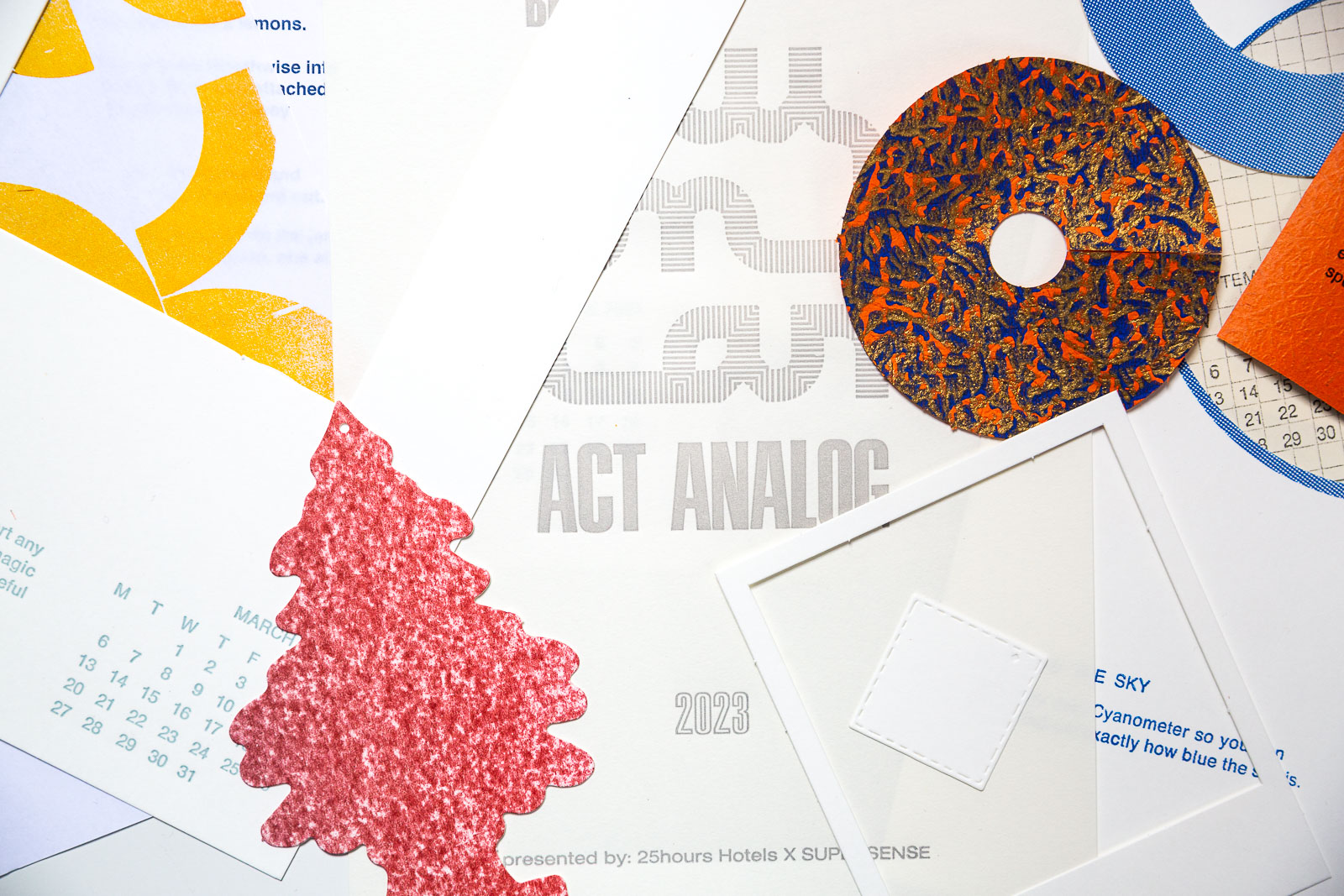 PREVIEW
As much as we like the idea that you will discover your 12 small analog adventures by yourself month by month, and do not want to spoil your surprise moments...
...we can't help but proudly give you some sneek previews of the beauty of some of the pages.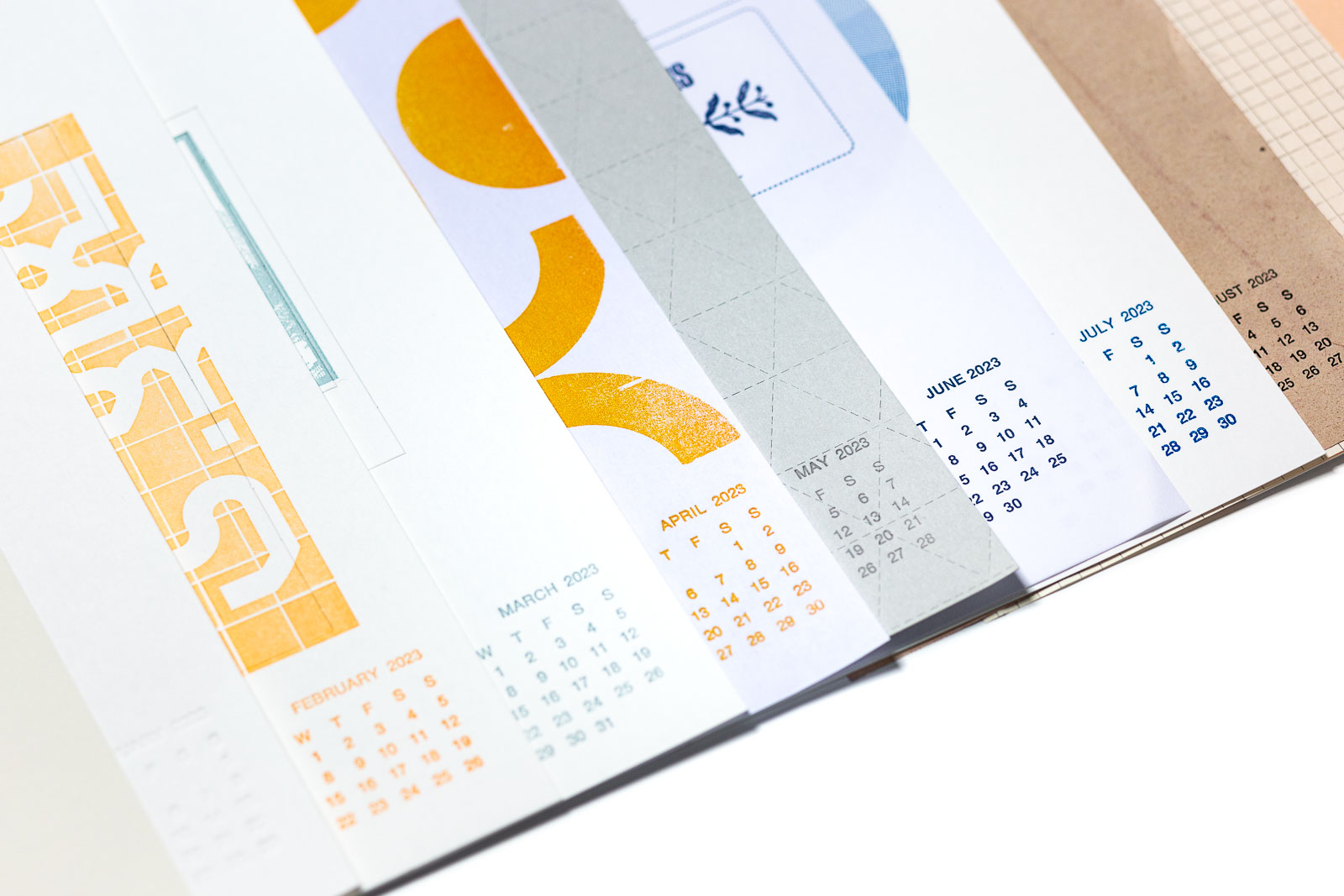 What kind of adventures are we talking about, you might ask.
Well, be prepared to build your own paper music instrument, measure the blueness of the sky, create your own Wunderbaum, and learn how to salt lemons, to just mention a few.
Last but not least: Please never forget: You are human.