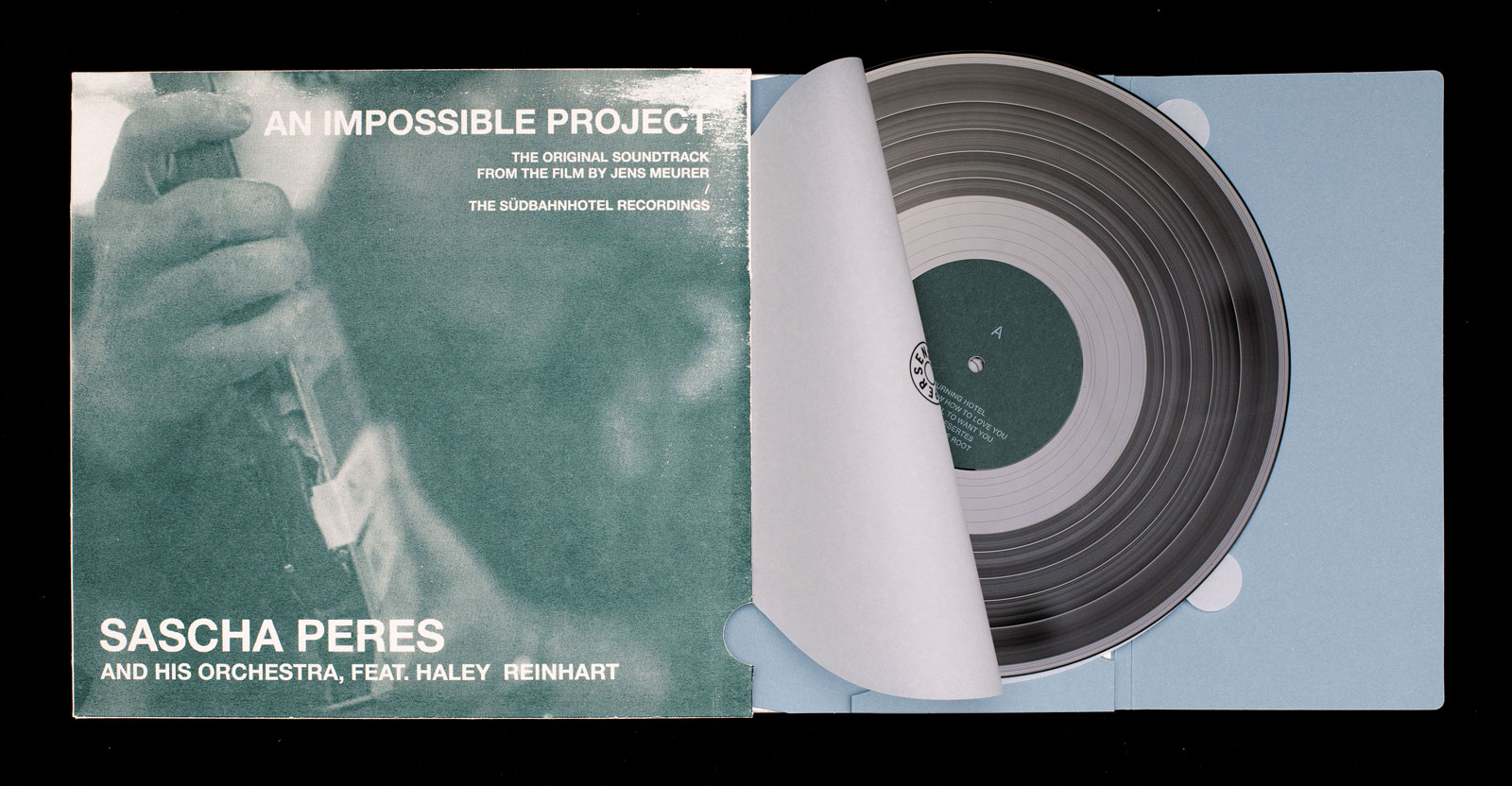 The Recording Session
The music you are hearing on this soundtrack longplaying record is the result both of an experiment and a dream. For many years, Doc had dreamt of what he labelled the "Analogue Superheroes Dinner" - a get-together and conversation of leading personalities from both worlds, digital and analogue. Thinkers, creators and entrepreneurs meeting over dinner to discuss where and how the two will merge. And for years, Doc was looking for the right, special venue for this event. When he discovered the empty but fully functional Südbahnhotel, he knew he had found a perfect, sufficiently magical place.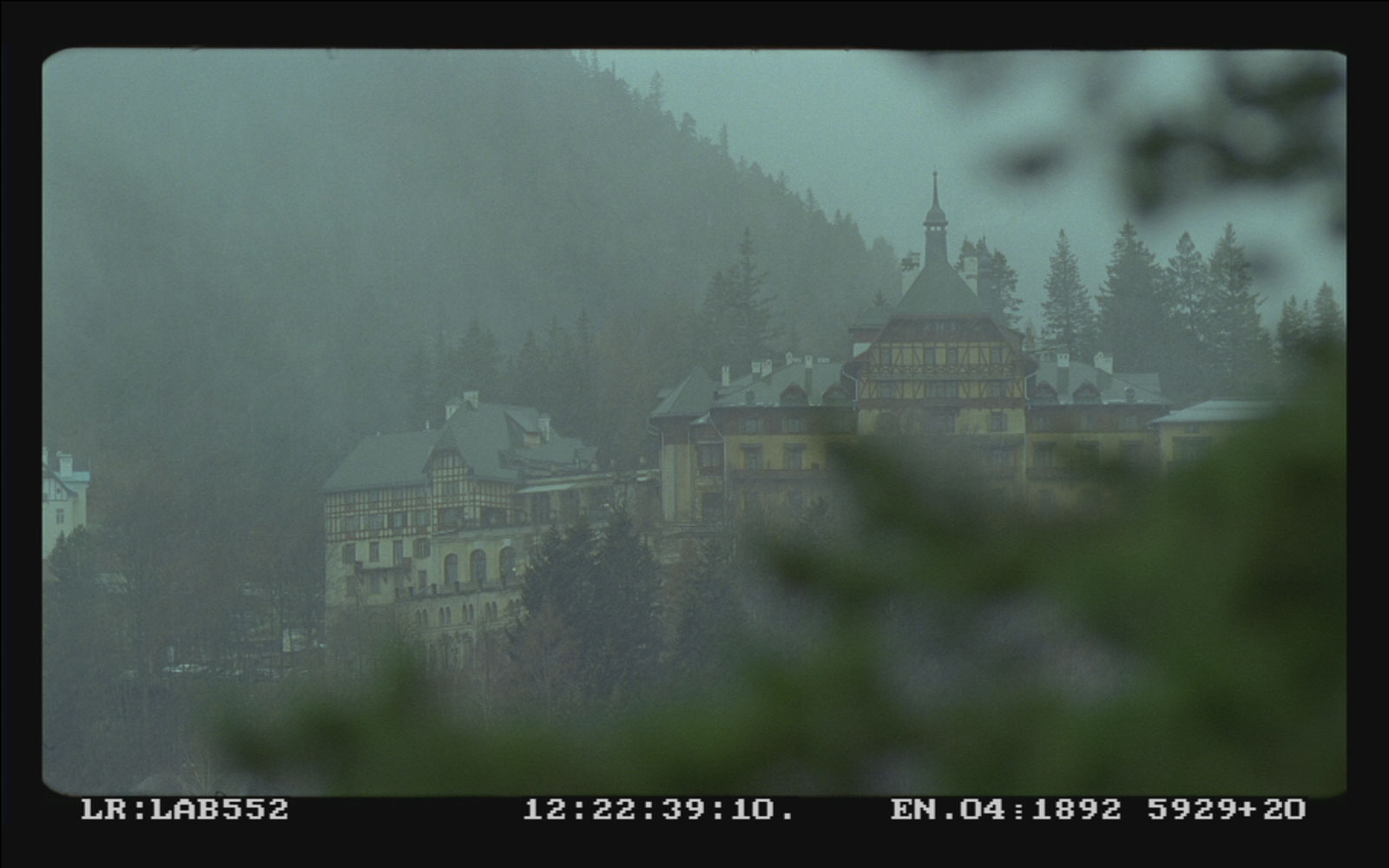 And the experiment began. How could we capture this on film? How to make it a unique evening? How to make it make sense? Ideas started flowing freely; most not sounding particularly possible. But that was the point, wasn't it?
In the end it was a banquet with 18 guests talking animatedly around a long table, filmed live, by candlelight only, on 35mm Kodak film. As Sascha Peres and his 45-piece orchestra performed what would later be the magic soundtrack to the cinema documentary "An Impossible Project", recorded live and unrehearsed, on that single day at the deserted hotel.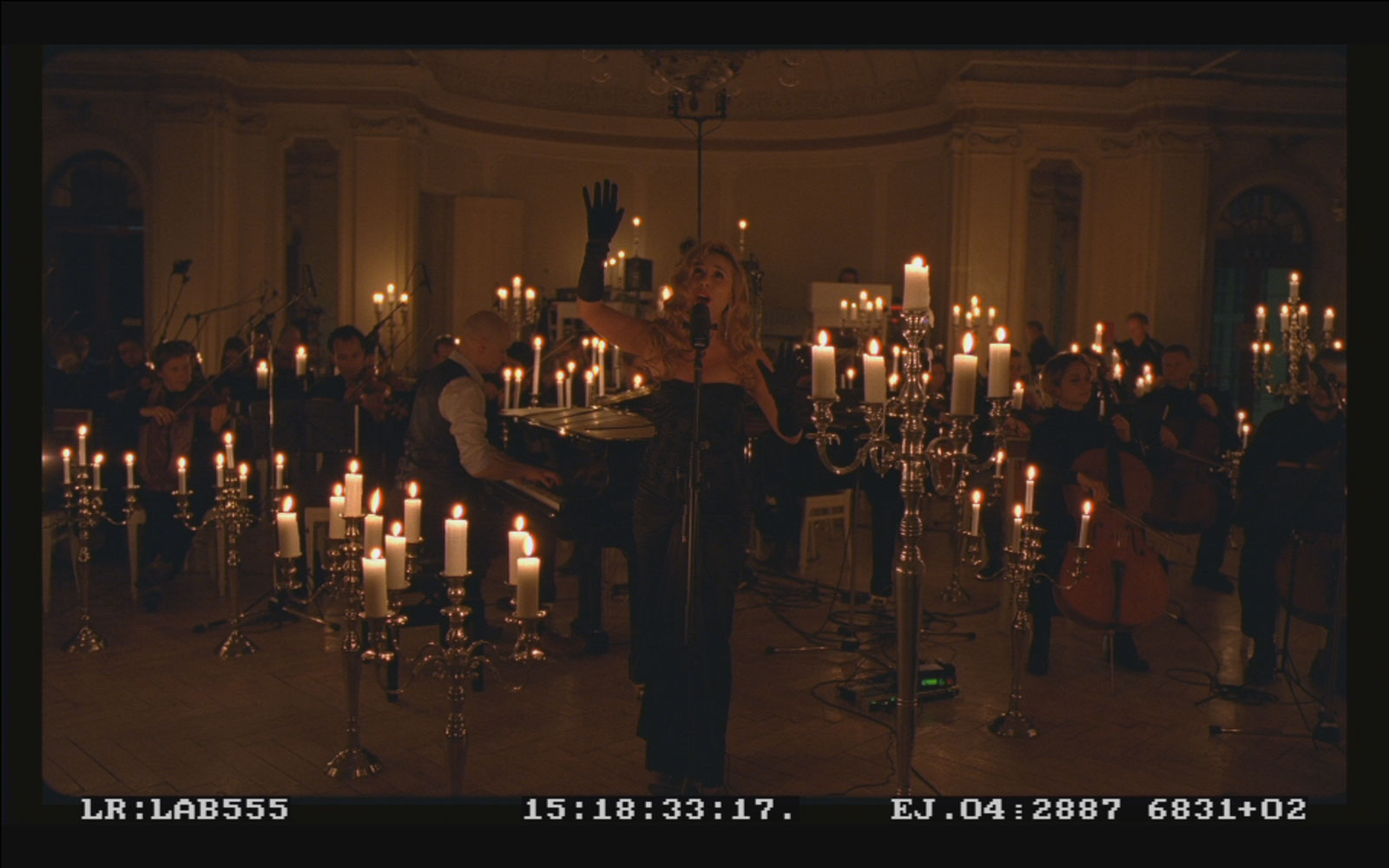 The four songs performed by LA singer Haley Reinhart are a special treat. It only came together because of digital. We found each other via the internet, just seven days before.
Jens Meurer, February 2022
Tech Specs
TECHNICAL DETAILS
RPM: 33 1/3
Classic 12" format
Master cut at SUPERSENSE by Lukas Obwaller, Vinyl pressed at AustroVinyl
Packaging dimensions LxWxH: 34cm x 36cm x 3cm
Packaging content:
Handprinted Cover, Sleeve and Insert / 180g Vinyl record
Total weight: 400g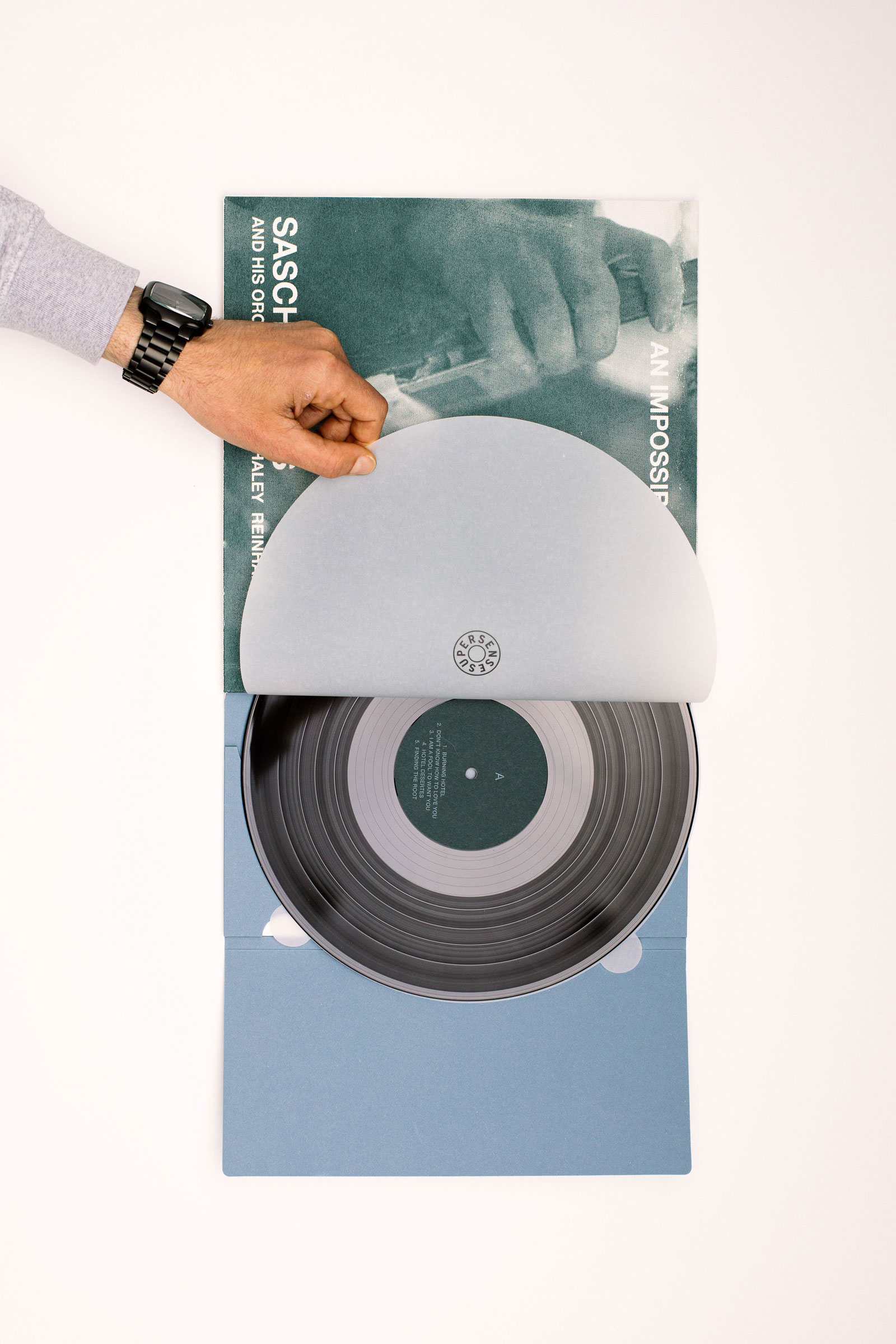 An Impossible Project - The Original Soundtrack from the film by Jens Meurer - The Südbahnhotel Recordings
All Tracks composed and arranged by Sascha Peres, except +, ++, +++ & ++++
SIDE A
BURNING HOTEL with Orchestra
DON'T KNOW HOW TO LOVE YOU - feat. Haley Reinhart

+ Written by Haley Reinhart, Rob Kleiner & Anders Grahn - arr. by Sascha Peres

I AM A FOOL TO WANT YOU - feat. Haley Reinhart

++ Written by Frank Sinatra, Jack Wolf and Joel Herron - arr. by Sascha Peres

HOTEL DESERTES
FINDING THE ROOT
SIDE B
THE SÜDBAHNHOTEL WALK
ANALOG LOVE
NO OTHER LOVE - feat. Haley Reinhart

+++ Chopin, Words by Bob Russell - arr. by Sascha Peres

THE PLAN
MYSTERIOUS FACEBOOK
NO REGRETS - feat. Haley Reinhart

++++ Charles Dumont - arr. by Sascha Peres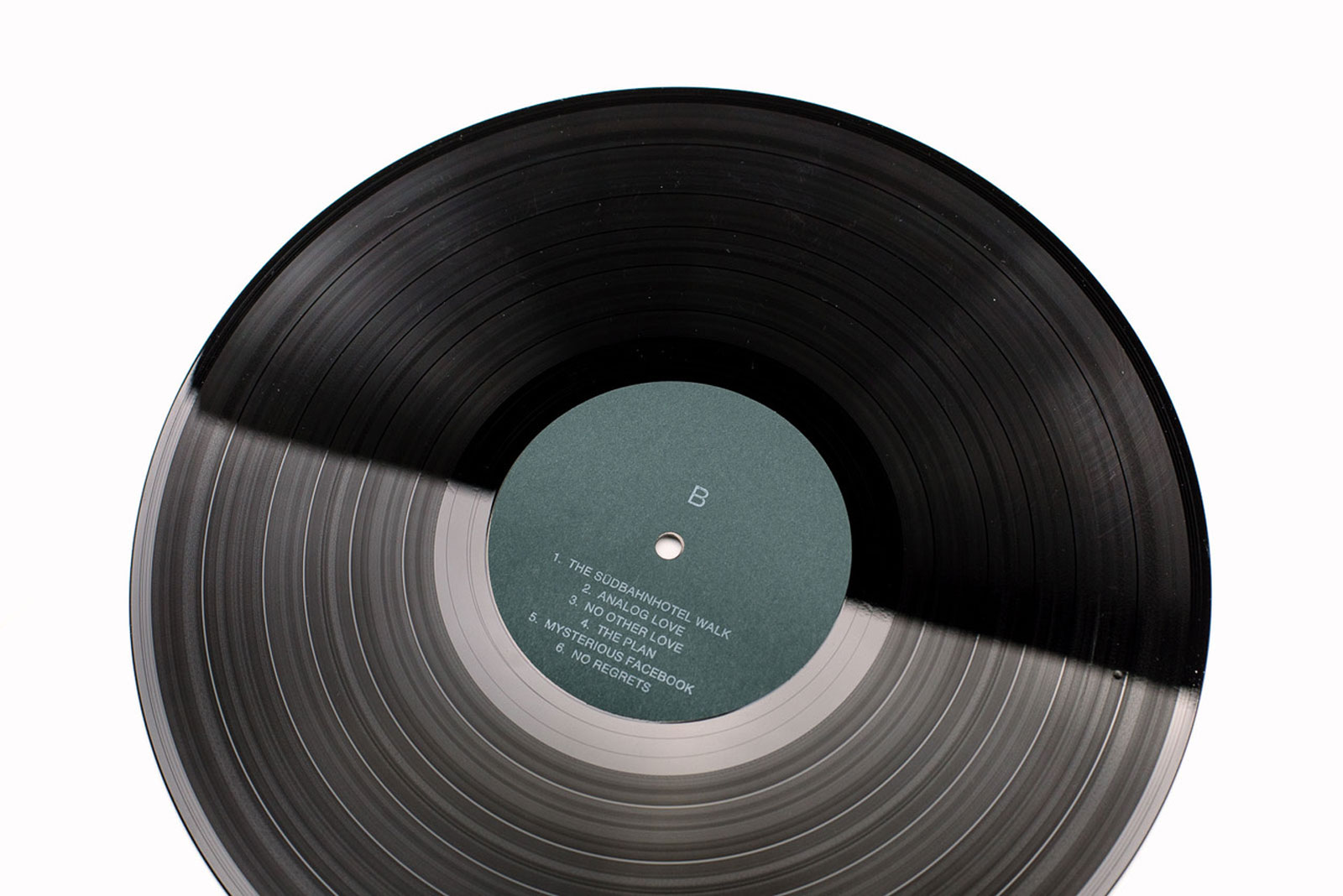 Musicians
Violins
Pavol Varga (concertmaster)
Joanna Lewis (lead 2nd)
Marina Dimitrova
Robert Olisa Nzekwu
Katharina Henriquez
Nicolas Gilabert
Roland Herret
Nicolas Todorovski
Can Yafet
Anastasia Haradze
Polina Winkler
Sabina Daskalu
Julia Maly
Zoran Nogic
Philippe Krylof
Elena Semenova
Marjam Sadr-Salek
Anette Mittendorfer
Violas
Mario Gheorghiu (lead)
Aliona Komarovskaia
Sascha Akbarian
Liliya Nigamedzyanova
Clara Schwaiger
Zoriana Antonyak
Cellos
Florian Eggner (lead)
Roman Richter
Lidiya Mashek
Ruth Ferlic
Milan Karanovic
Harald Herzig
Liliana Kehayova
Marta Sudraba
Basses
Bartek Sikorski (lead)
Kristóf Szimán
Marius Gussmann
Christopher Bainbridge
Saxophone
Thomas Kugi
Guitar
Clemens Wabra
Vibraphone
Flip Philipp
Bass
Bernhard Osanna
Drums
Walther Großrubatscher (we miss you)
Vocals
Haley Reinhard
Piano
Sascha Peres
Technicians
Recording
Lukas Obwaller (Vinyl)
Wolfgang Groiß (digital)
David Küblböck (tape)
Editing & Mastering
Oliver Schmellenkamp
Lukas Obwaller
Orchestral Contractor
Florian Eggner
Copyists & Score Preperations
Michael Kahlig
Bernhard Osanna

Composed, Arranged & Conducted by Sascha Peres
Production
Allow us to proudly introduce Giulio, master of our small screen print manufactory.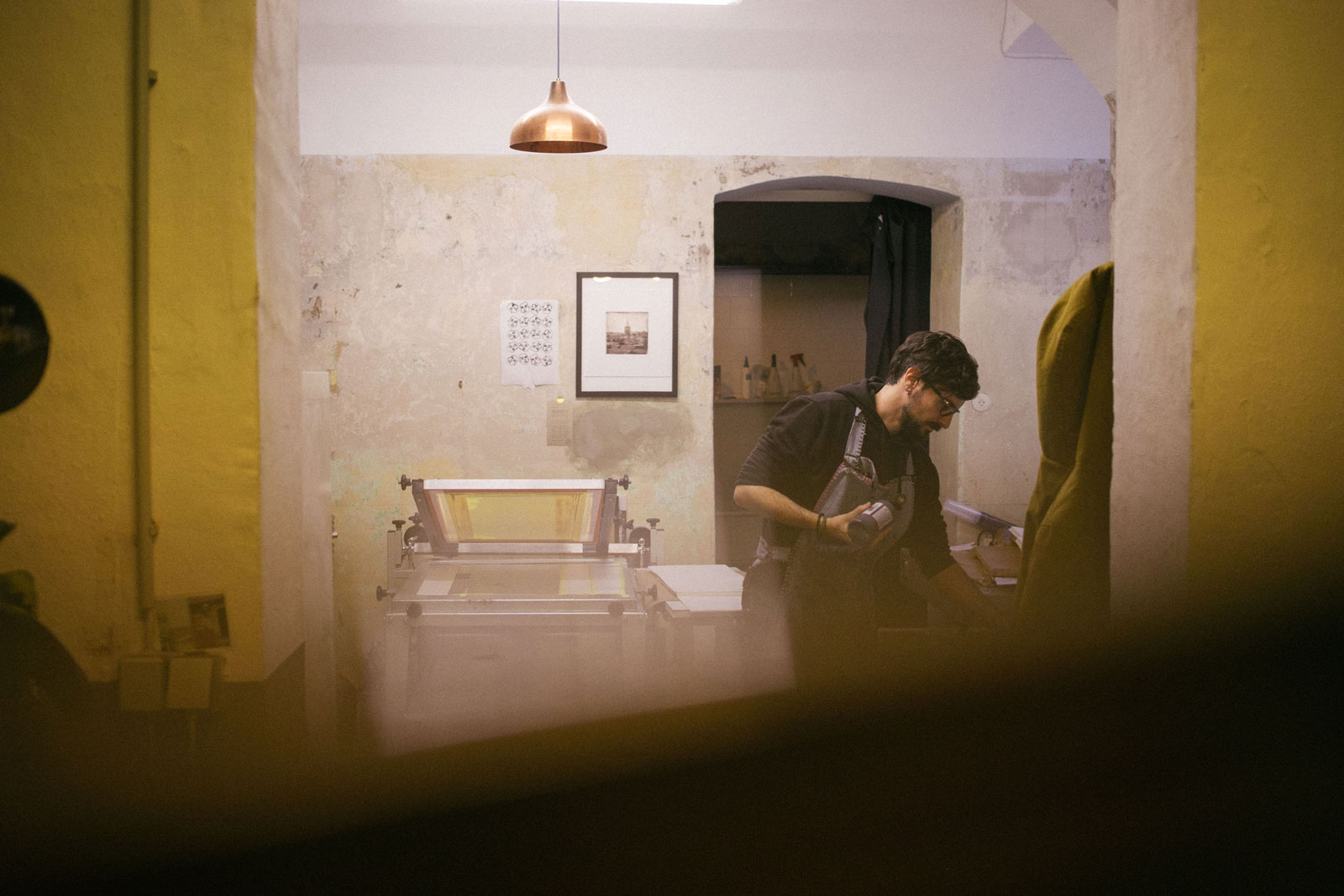 He took on the delicate task to meticulously convert some carefully selected still frames of the documentary into rasterized images which exposed onto light-sensitive screens thereafter. With this screens he then printed every single cover and every single insert by hand.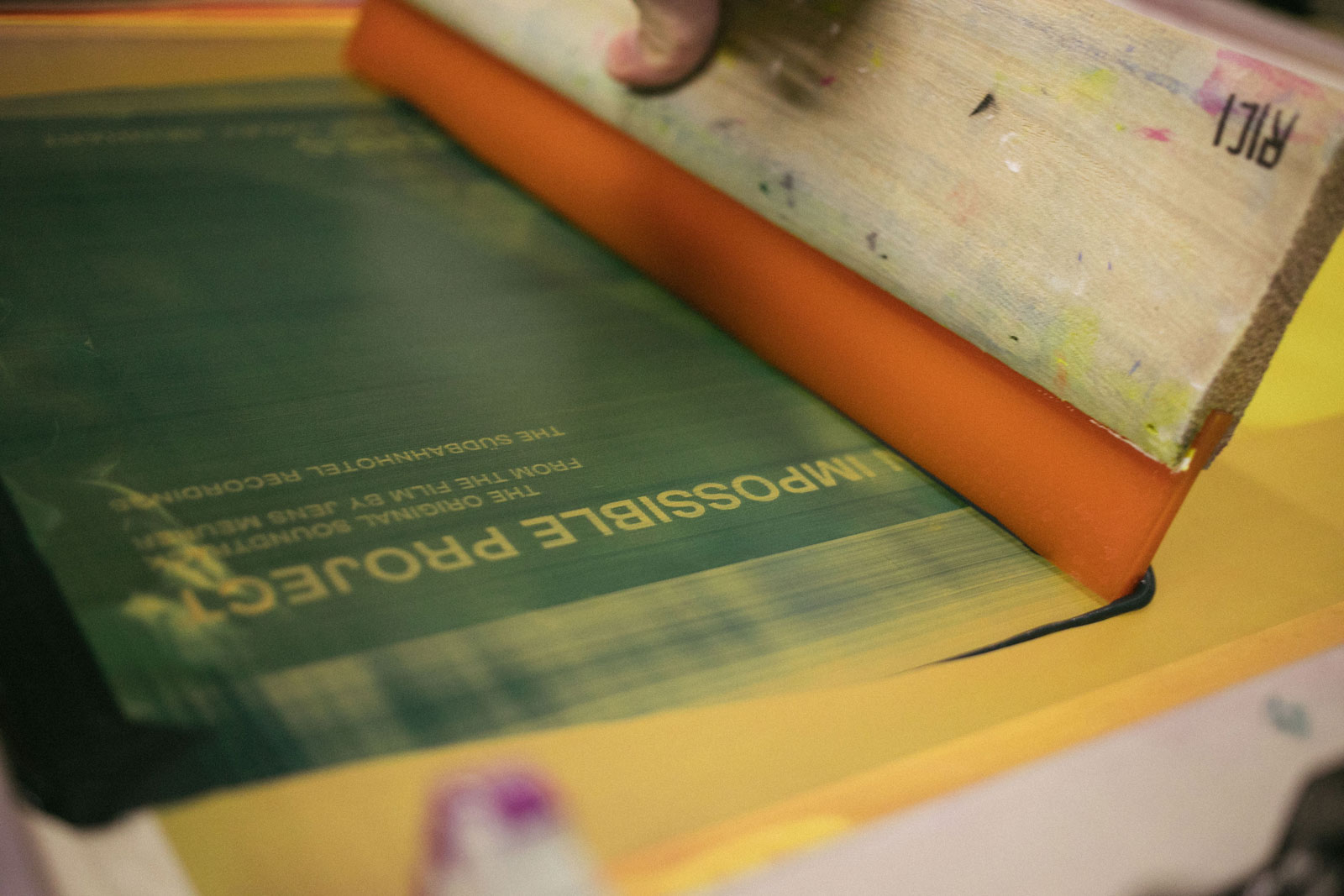 As a result each end every coverprint is a one of a kind original of no other kind with a very warm texture. We really love how this very sensitive nad fragile technique perfectly matches the character of music and are pretty confident...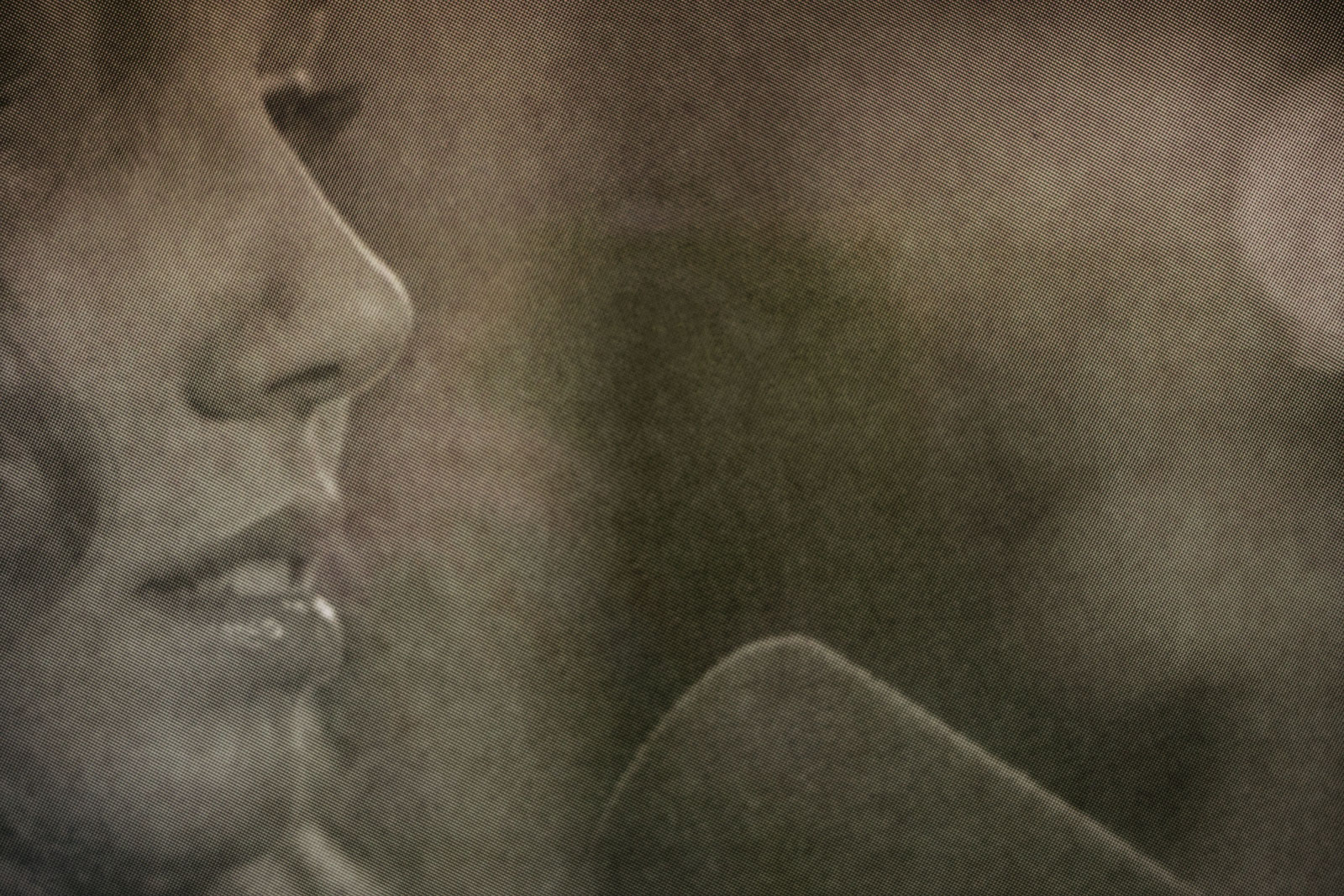 ...that this record will become one of your very favorite vinyls. A perfect music to accompany your next impossible projects.
THE IMPOSSIBLE SOUNDTRACK
Produced with all our pride and passion on a larger than life night at a truly magic Grand Hotel.
Dedicated to the mysterious magic of analog.
Designed for all your senses.